Soul Singer Sharon Jones Diagnosed With Cancer, Postpones Tour & New Album Release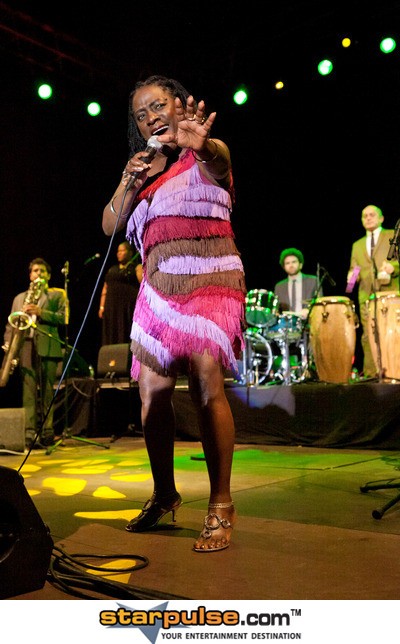 Soul singer Sharon Jones has suspended plans for an upcoming 2013 tour with her band the Dap-Kings after learning she developed a tumor in her bile duct.

"Over the last few weeks I haven't felt good and I didn't know what was going on," Jones said in a statement. "We sadly had to cancel shows while I went through a series of tests and short hospital stays. We just found out that I have a stage-one tumor on my bile duct. Luckily we caught it really early and fast and the doctors say it's operable and curable!

"I will be having surgery very soon and will have to rest and recover," the 57-year-old singer adds. "I'll be staying in touch and keeping my fans and friends updated on my progress. I'm looking forward to getting back on the road to give the people what they want!"

The release date for the band's forthcoming album, "Give The People What They Want," has been delayed indefinitely from its original release date of August 6.

Check out the group's fantastic new single, "Retreat!" below, followed by their classic, "I Learned The Hard Way"...