Soul-Blues Singer Bobby 'Blue' Bland Dies At 83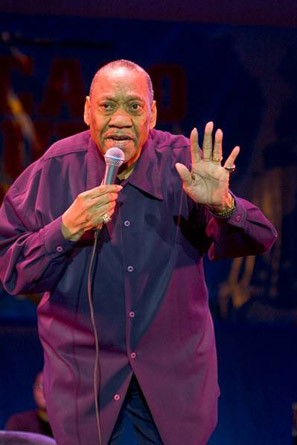 Soul singer Bobby "Blue" Bland died at his Germantown, Tennessee, home on Sunday at the age of 83.

The singer, best known for his singles "Turn On Your Lovelight" and "Ain't No Love in the Heart of the City," passed away from a long illness and was surrounded by his family when he died.

"He had a hole in his stomach that had become tumorous," his son Rodd tells CNN, "and it was emptying into his bloodstream."

Bland began recording in the early 1950s and sang with a Gospel group called The Miniatures before joining a Blues band The Beale Streeters (named after the Memphis, Tenn., street), which featured such legends as B.B. King and Junior Parker. He was forced to take a hiatus from music in 1952, when he was drafted into the U.S. Army.

When he returned to Memphis to continue his career in 1954, things had changed and many of his prior bandmates had moved on, so he set out as a solo act, becoming one of the pioneers of soul-blues genre, mixing Gospel and R&B sounds with traditional blues.

Bland was inducted into the Rock and Roll Hall of Fame in 1992 and in 1997 he received a Lifetime Achievement Grammy.

The singer had been touring up until earlier this year, when his health issues forced him to stop.