'Sopranos' Stars, Friends & Family Attend James Gandolfini's Funeral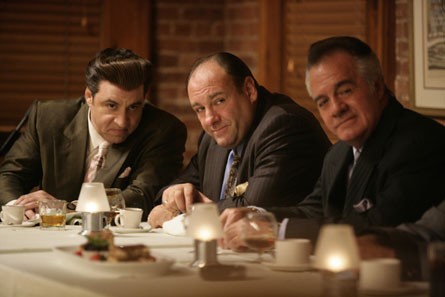 Several stars from "The Sopranos" gathered in New York City on Thursday for the funeral of their former co-star James Gandolfini, who died of a heart attack in Rome, Italy, last Wednesday at age 51.
Edie Falco, Steve Buscemi, Michael Imperioli, Tony Sirico, Dominic Chianese and Aida Turturro were among those photographed at the Cathedral Church of Saint John the Divine.
"30 Rock" star Alec Baldwin and New Jersey Governor Chris Christie also attended the service.
After invited guests arrived, members of the public who wanted to pay their respects were also allowed into the church.
Reverend James A. Kowalski led the service, which was expected to last 90 minutes. "Sopranos" creator David Chase, Gandolfini's widow Deborah Lin, and two close friends were to deliver eulogies.
HBO is filming the funeral for a special family video. The network reportedly also paid for the services.
During Gandolfini's wake on Wednesday night, one of his relatives, Bob Price, told CBS, "Of course it's difficult. This man was like everybody's hero and it was just the worst thing in the world that could possibly have happened."
Gandolfini is survived by his wife of five years, a teenage son, and an eight-month old daughter.  He played mobster Tony Soprano from 1999 through 2007 and won three Best Actor Emmy Awards for the role.