'Sopranos' Creator David Chase Gives Heartwarming Tribute To James Gandolfini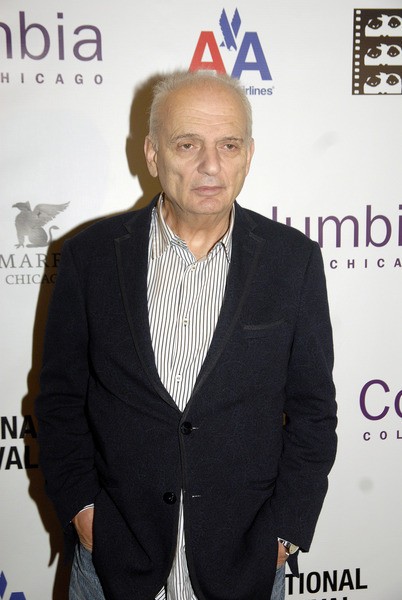 Producer David Chase paid tribute to his late friend and colleague James Gandolfini with a heartwarming eulogy at The Sopranos star's funeral in New York on Thursday.

Chase, who executive produced the hit HBO show and worked again with Gandolfini in last year's Not Fade Away, wrote his tribute in the form of a letter to the actor, who died suddenly at the age of 51 last Wednesday from a heart attack while vacationing in Italy.

"You were a good boy... A sad boy, amazed and confused. You could see it in your eyes. That's why I think you were such a great actor, because of that boy inside," Chase said of the qualities Gandolfini brought to his iconic Tony Soprano character that made it okay for people to root for the bad guy.

"I think your talent is that you can take the immensity of humankind and the universe and shine it right back at us," he added.

Gandolfini's widow, Deborah Lin, also addressed the estimated 1500 strong mourners at the Cathedral Church of Saint John the Divine.

"My husband was an honest, kind and loving man. He cared more about others than himself," she said. "Thank you for the memories of the beautiful life we spent together. I love you Jim, and I always will. Rest in peace."

Most of Gandolfini's "Sopranos" castmates showed up for the memorial service also, including Edie Falco, Jamie-Lynn Sigler, Lorraine Bracco, Tony Sirico, Steve Schirripa, Steve Buscemi, Joe Pantoliano, Dominic Chianese, Aida Turturro, Michael Imperioli and Vincent Pastore.

Fellow actors and friends including Marcia Gay Harden, Alec Baldwin and his wife Hilaria, Steve Carell, Dick Cavett, Julianna Margulies, Chris Noth and New Jersey Governor Chris Christie also attended the service.

Gandolfini is survived by wife Lin and nine-month-old daughter Lily, along with son Michael, 13, from his first marriage to Marcy Wudarski and sisters Leta and Johanna. All were in attendance on Thursday.

"He's a great actor and he was a great guy... He's got a new baby," Sirico said before the funeral. "She'll grow up and have to be told who he was by her mom. It's sad."