Sophie Ellis-Bextor Writes Song For Her 'Stalker'

Sophie Ellis-Bextor has embraced her phone "stalker" - by writing a song for the mystery fan who bombards her with text messages.

The British singer regularly receives texts from the unknown person and decided to pay tribute to him with a track on her upcoming album, Straight To The Heart. And she admits she doesn't feel threatened by the messages - because she's not convinced the sender knows he's contacting a singer.

She tells the U.K.'s 5 O'Clock Show, "The song's about my text stalker. It's quite harmless, I think. It's normally fairly innocuous things and jokes and stuff like that. I got one on my way to work one day and so when I arrived we decided to write a song about it."

"It's called Dial My Number and it's actually the song I've been opening my set with at the moment. I never respond so they don't know that I'm receiving it. People say, 'But surely now you've written a song, they will know!' But they could be texting someone else. It hasn't been confirmed that it's me they're texting. They don't seem to know where I live."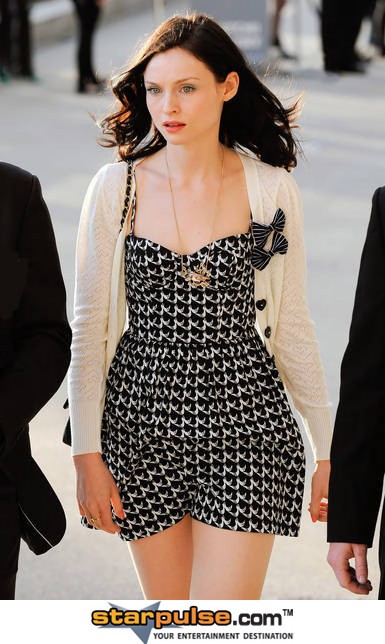 Click Here For More Sophie Ellis-Bextor Pictures