Sony Confirms At Least Two Villain Spinoffs Of 'The Amazing Spider-Man'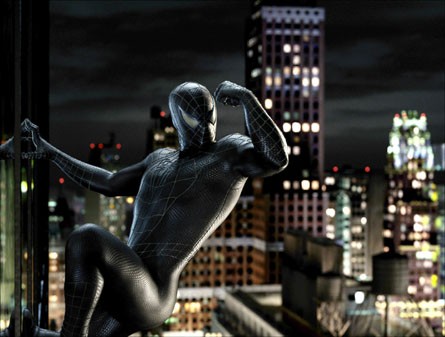 Columbia Pictures has announced that at least two new films based on the Spider-Man franchise are in the works.

Two of the "several" planned films feature the web-slinging superhero's enemies Venom and the Sinister Six -- a group of supervillains that includes Electro, the main antagonist in next spring's The Amazing Spider-Man 2, played by Jamie Foxx.

Marc Webb, the appropriately and ironically named director of The Amazing Spider-Man 1 and 2, won't be directing any of the films, but he will be overseeing the story development for the spinoffs, according to FirstShowing.net.

"The Spider-Man film franchise is one of our studio's greatest assets," studio head Doug Belgrad says. "We are thrilled with the creative team we have assembled to delve more deeply into the world."

The new movies also have screenwriters Alex Kurtzman and Roberto Orci, producer Jeff Pinkner, writer Ed Soloman and director Drew Goddard on board to work on the stories, along with Amazing 1 and 2 producers Avi Arad and Matt Tolmach.

"With more than fifty years' wealth of stories in the comic books to draw upon for inspiration, the Spider-Man universe is truly boundless; in addition, the Spider-Man comics have the greatest rogues gallery of any series, and to have the chance to explore that on film is truly thrilling," Arad and Tolmach said in a joint statement. "Until now, we have approached each film as a separate, self-contained entity, but with this move, we have the opportunity to grow the franchise by looking to the future as we develop a continuous arc for the story. That is what Alex, Bob, Jeff, Ed, and Drew will do in this unprecedented collaboration, and we're excited about the directions they are taking the character and the world."

According to the New York Daily News, Kurtzman and Orci, famous for their work on TV series "Lost" and on several J.J. Abrams projects, are co-writing the script for "The Amazing Spider-Man 3" with Pinkner. The two scribes will then begin the script for "Venom," the villain played by Topher Grace in 2007's "Spider-Man 3," in which an alien life force transforms him into an evil version of the webslinger.

The second film, "The Sinister Six" focuses on the team of six bad guys led by Electro, including Vulture, Kraven the Hunter, Mysterio, Sandman and Doc Ock. The latter two villains also made appearances in the first "Spider-Man" trilogy, which starred Tobey Maguire in the title role. They were played by Thomas Haden Church and Alfred Molina, respectively.

The latest trailer for "The Amazing Spider-Man 2" includes brief glimpses of Vulture's wings and Doc Ock's robotic arms, teasing the Sinister Six.