'Sons of Anarchy' Season Premiere Outrages Parents Television Council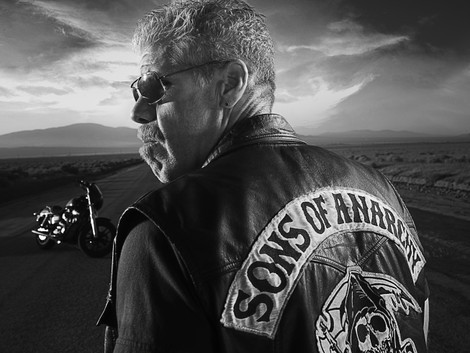 The honchos at Sons Of Anarchy have come under fire from members of Parents Television Council after depicting a school shooting scene in its season six premiere. The episode, which aired on FX on Tuesday, featured a storyline about a young boy who pulls a gun out of his backpack and begins shooting in school.

Bosses at the PTC have urged those outraged by the plotline to contact their local politicians and call for them to back a bill that would allow consumers to purchase customisable cable options, instead of receiving a package which would automatically include the FX channel.

A statement from PTC president Tim Winter reads, "What FX (bosses) chose to show, a scene of a young boy murdering innocent children in a school with a semi-automatic gun, is enough of a reason for consumers to have the choice not to underwrite such horrifically violent and disturbing material.

"Think about the parents who have been personally affected by real-life school shootings, even they were forced to contribute to FX on their cable bills. This is an outrage, and the time for consumers to have real choice has come."

However, Sons of Anarchy creator Kurt Sutter has defended the hit show, insisting PTC activists have missed the bigger picture.

He says, "I would imagine these are not evil people, but they are... just not very intuitive or intelligent individuals. Meaning that it's such a small and simple view of process...

"There is no awareness of what it is, the bigger objective of that episode was, the bigger point of the narrative. And to me that's a really simplistic, dangerous view of anything, never mind the creative process."

The Sons of Anarchy episode aired less than a year after the nation was rocked by the Sandy Hook school massacre in December, when 20 young children and six adults were murdered. The tragedy was the latest school shooting to hit headlines and has prompted discussion about the need for tighter gun control laws.