Sonic-connect 2 [REVIEW]: A Desk Gadget Alert System for New E-mails and IMs
Like many people, my iPhone lives on my bed when I'm watching TV. In other words, when I'm away from my desk and not checking emails. It'll vibrate and light up immediately when I get an email.
But not everyone is glued to their smartphone the way I am. Or perhaps you have multiple computers with multiple accounts in the house. That's why the Sonic-connect 2 might be an intriguing alert system for you—it's just not for my lifestyle.
Once hooked up to your computer via USB, you can use the downloadable software to customize it so the device vibrates, beeps and/or flashes (you pick) when you get a new email, IM or message on Skype.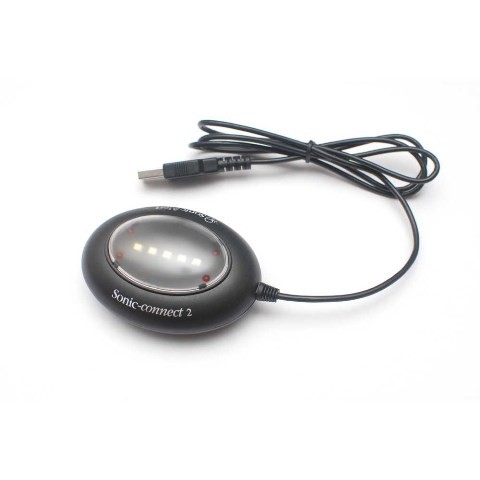 If, for instance, you want it to work when you get a new message on Gmail, you'll need to configure the POP3 or IMAP settings yourself. (It might sound complicated, but Gmail will give you all the necessary step-by-step instructions.) One of the more interesting and useful features is the ability to create a VIP list so it only works when you get emails from certain people—like Mom.
In testing, I found the Sonic-connect 2 would work about forty to fifty seconds after Gmail, open in my browser, discovered the message. That's likely because Sonic-connect 2 will only check a minimum of 60 seconds or so. The beeping sound is QUITE loud and the visual sounds are QUITE bright, so play around a bit before you decide what works best for you.
I haven't found a use for Sonic-connect 2 yet in my life, but I would definitely recommend the device for those who aren't as glued to their smartphones as I am. Or for those who maybe have a computer in the kitchen or other non-office area that they don't check regularly.
To learn more or purchase a Sonic-connect 2 (for $49.95), visit www.sonicalert.com.
* Disclosure: A sample Sonic-connect 2 was provided by the company for the purposes of this review. *