Songwriter 'Devastated' After Academy Rescinds Original Song Nomination For 'Alone Yet Not Alone'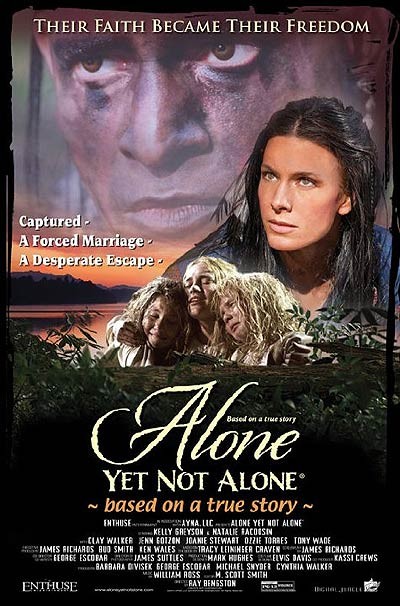 The Oscar nomination for Best Original Song candidate "Alone Yet Not Alone," from the film of the same name, has been rescinded by the Academy's Board of Governors.

The board voted to disqualify the song from its Oscar eligibility on Tuesday night, after learning that the composer of the song's music, Bruce Broughton (the lyrics were penned by Dennis Spiegel), had emailed members of the Academy personally to bring attention to ths song's submission for consideration during the voting period for the awards, which was ethically questionable considering Broughton is a former Academy Governor and a current Music Branch committee member.

"No matter how well-intentioned the communication, using one's position as a former governor and current executive committee member to personally promote one's own Oscar submission creates the appearance of an unfair advantage," said Academy President Cheryl Boone Isaacs in a statement. "[I]t is the Academy's goal to ensure that the Awards competition is conducted in a fair and ethical manner.

A replacement in the category won't be added to the remaining four songs, which include "Happy" from "Despicable Me 2" (Music and Lyric by Pharrell Williams), "Let It Go" from "Frozen" (Music and Lyric by Kristen Anderson-Lopez and Robert Lopez), "The Moon Song" from "Her" (Music by Karen O; Lyric by Karen O and Spike Jonze) and "Ordinary Love" from "Mandela: Long Walk to Freedom" (Music by Paul Hewson, Dave Evans, Adam Clayton and Larry Mullen; Lyric by Paul Hewson).

I'm devastated. I indulged in the simplest grassroots campaign and it went against me when the song started getting attention," Broughton said in a statement. "I got taken down by competition that had months of promotion and advertising behind them. I simply asked people to find the song and consider it."

The Oscars airs live on March 2 from the Dolby Theatre in Hollywood on ABC.


The Song:
The Trailer: