Someone Trying To Sell Nude Photos Of Demi Lovato, Claims She's Bisexual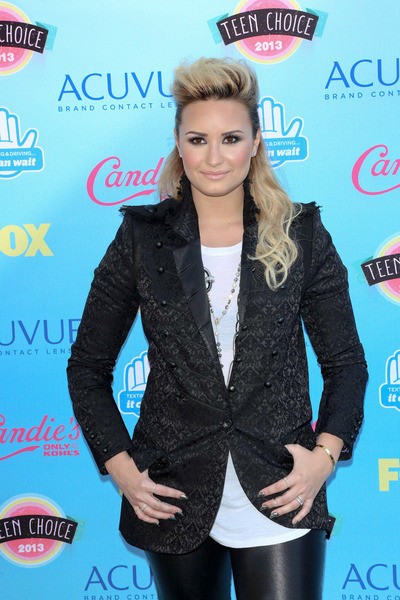 Someone has several nude photos of Demi Lovato, and he's trying to sell them to a website.
RadarOnline was offered the pictures for the right price last week, but turned down the seller would not confirm the photos were of the former Disney star. The seller told the site, "These are Demi. The collection I have show some nude, including face, some including parts of the body Demi is known for — tattoos, butt, chin. Then, I have pictures of her getting rowdy... I can guarantee you these photos are legitimately of Demi."
Now, Celebslam has been given the same offer and posted a preview picture - and the woman in the snaps certainly looks like Lovato (we're not going to share the link here). One of the topless photos features tattoos that appear to be Demi's: a flock of birds on her arm and the quote "you make me beautiful" with two feathers on her side.
The seller says he has around 20 nude photos of Lovato and claims they came from a woman who Lovato had a fling with, explaining that she's bisexual. When Demi began to date Wilmer Valderrama, the woman gave the photos to the seller as a means of revenge.
Celebslam says they are still in negotiations with the seller.