Solange Knowles Opens Up About Met Gala Elevator Incident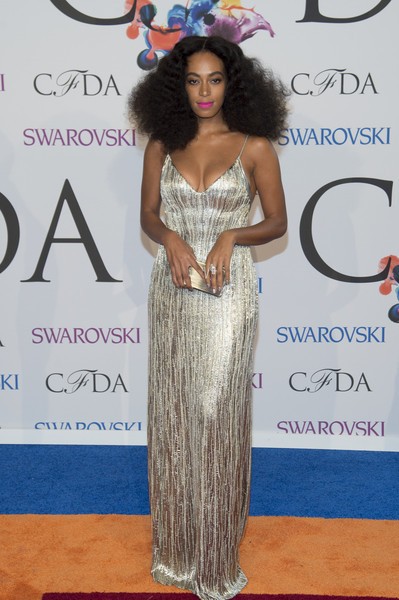 Solange Knowles has opened up about the elevator scuffle she got into with brother-in-law Jay-Z after the Met Gala back in May.

The two stars were seen getting physical in an elevator while leaving a party following the annual costume ball with the rapper's wife Beyonce.

Surveillance footage from the elevator showed Solange kicking, clawing and screaming at Jay-Z as a bodyguard tries to hold her back.

Beyonce posted images of herself and her sister on Instgram the following day to show that everything is fine, and she issued a statement later saying that both Solange and Jay-Z, real name Shawn Carter, "each assume their share of responsibility for what has occurred."

Now Solange has broken her silence about the incident in the latest issue of Lucky magazine, albeit briefly.

"What's important is that my family and I are all good," she said. "What we had to say collectively was in the statement that we put out, and we all feel at peace with that."

It is still unknown what sparked the argument. One story is that it had something to do with designer Rachel Roy, who is the ex-wife of Jay-Z's former business partner Damon Dash, and Solange was reportedly seen yelling at her earlier that evening. Another explanation is that the rapper had reportedly promised to help Solange with the release of her latest album, but didn't come through.