Sofia Vergara's Wax Figure Had A Busty Wardrobe Malfunction Prior To Unveiling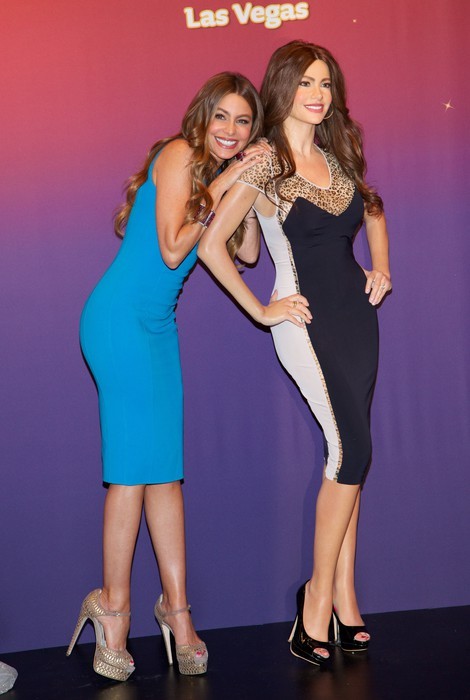 Sofia Vergara revealed two wax figures at Madame Tussauds in Times Square in New York City on Tuesday after a slight mishap delayed the event.
A museum spokesperson told the crowd there was a "technical issue," which resulted in the unveiling starting one hour late.
According to the NY Daily News, the mannequin wearing the Marchesa dress busted open at the seams, showing a little too much. But the "Modern Family" actress saved the day by sewing the dress back together herself.
The problem? The sculpture's measurements are exactly like Vergara's - very curvy on top, causing the figure to "bust" out of its gown.
Vergara stars in "The Smurfs 2" later this summer and "Machete Kills," which hits theaters in September.
Check out more photos of Sofia and her wax figures...