Sofia Vergara's Little Black Dress Is Sexy & Sheer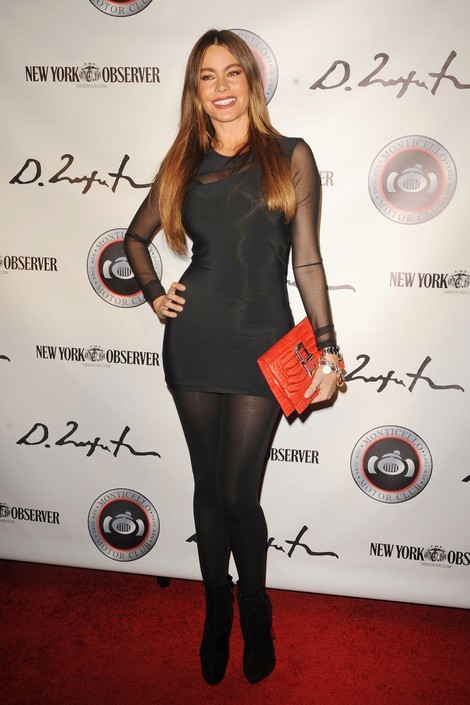 Sofia Vergara showed her support for artist Domingo Zapata's collection preview at the Bowery Hotel in New York City on Wednesday.
The "Modern Family" star flaunted her incredible figure in a really short black dress with sheer sleeves. She wore black tights and black heeled booties and carried a bright red clutch.
The actress recently admitted she likes the finer things in life. "I love luxury. I love yachts. I love planes. I love trips. I can live without all of them, and I have, but I am not going to apologize and pretend I don't love luxury, because I do," she told Lucky magazine.
She is also very grateful for her assets. "I'm very proud of my body and the way I look. I would be ungrateful to be saying, 'Oh, I'm so mad because people just look at me and see my pretty face.' I thank God for what he has given me and I take advantage of it...," she told Katie Couric.
See more photos of Sofia in her hip-hugging little black dress...