Sofia Vergara Wore $7 Million In Jewelry To Emmys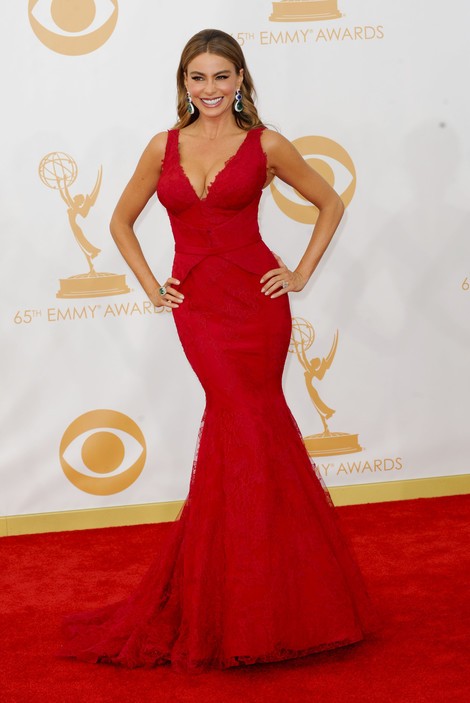 When you're TV's highest paid actress, you can splurge on jewelry when attending TV's highest awards - but what about $7 million for two earrings and two rings?
Sofia Vergara stunned the Emmy red carpet with her curvy figure and dazzling jewelry. People reports the Modern Family star was wearing over $7 million in accessories, thanks in part to the size of those jewels.
The beautiful actress was adorned with 161 carats. Her earrings were platinum and equipped with rubies, sapphires and Colombian emeralds from her home country.  
On her right hand she wore a 40-carat Columbian emerald and diamond right, and on her left a 21 carat diamond ring.
While we assume she borrowed the beautiful jewelry, she could have afforded to buy it outright. Vergara is the highest-paid actress on television, according to Forbes, making over $30 million thanks to her Modern Family paycheck and deals with Pepsi and Covergirl.