Sofia Vergara Wears A Provocative, See-Through Negligee For Mexican GQ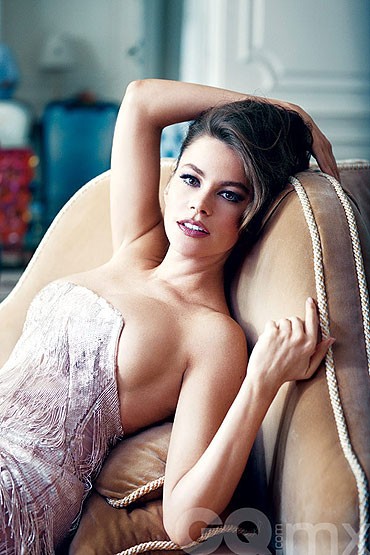 Modern Family star Sofia Vergara wears a see-through blouse that leaves very little to the imagination in the June issue of Mexican GQ Magazine.

The buxom Colombian (who turns 40 in July!) shows plenty of skin in the issue, and says she's proud of her body and of the success she's seen thanks to her sexy curves.

"I'm included in the lists of the best butt or breasts with the likes of Megan Fox (and) Mila Kunis, who are 20 years younger than me," she says. "That's a great satisfaction. My career is because of my look and I am not ashamed of it. My look has opened so many doors."

Check out our censored version of the image on the next page, and to see the original NSFW version, along with the rest of Sofia's shoot, head over to gq.com.mx.