Sofia Vergara Tweets A Couple Of Sexy Pics From Her Past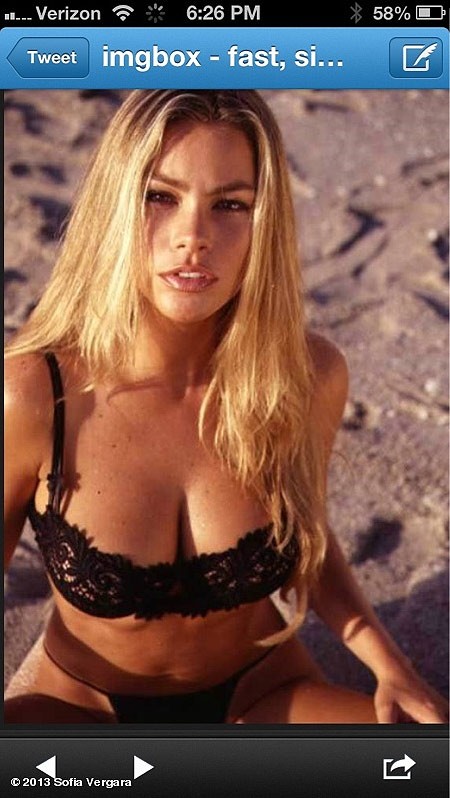 Sofia Vergara shared a couple of nostalgic photos on her Twitter this week, showing off that she used to be a blonde.

The Colombian native showed off some pics from her childhood and then shared a lingerie and a bikini shot.

"With my fave uncle at the beach in Colombia ! Times fly!" she wrote with one.

Sofia is hard at work again, back on the set of her hit ABC show Modern Family, resuming filming on the show Tuesday with co-stars Ed O'Neill and Rico Rodriguez.

"Rico is ready for his first scene of 2013," she tweeted.

On Friday she posted a photo of herself in a black bikini on a Colombian beach from years ago, proving that the years have been very kind to her.