Sofia Vergara Tops Forbes List Of Richest TV Stars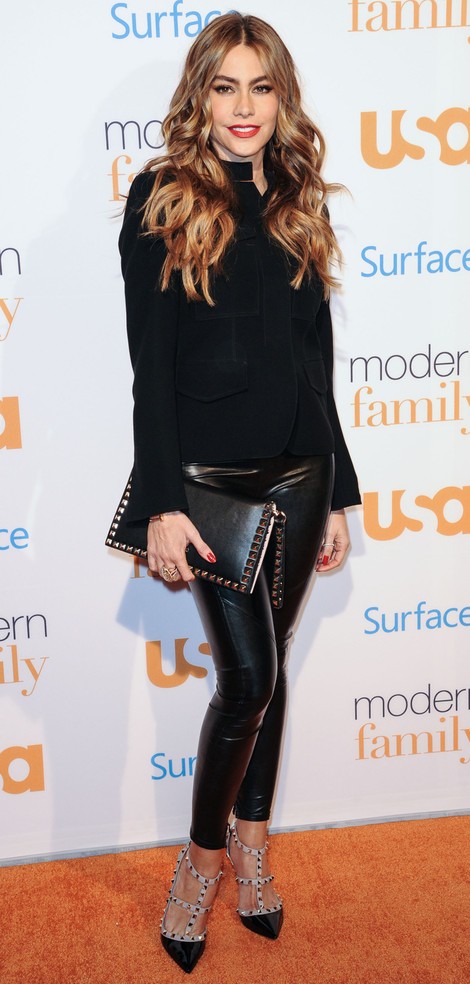 "Modern Family" star Sofia Vergara is the top earning television star of 2013, according to Forbes magazine. The actress, who earns about $175,000 per episode, rakes in the dough via various endorsements.
Vergara has contracts with companies such as Diet Coke, Cover Girl, Comcast, State Farm Insurance, and thyroid medication Synthroid. In addition, she has partnered with box store Kmart to launch a clothing line.
The actress made nearly $30 million between June, 2012, and June, 2013. Holy moly!
Not far behind in second place on Forbes list is "Two and A Half Men" star Ashton Kutcher, who took home $24 million over the past year. He makes more money per episode than any other actor (a whopping $750,000).
In addition to television, Kutcher is still involved in making films and has investments in several tech companies. He recently joined forces with one of the world's biggest computer manufacturers as a product engineer to help design the company's Yoga line of tablets.
Kutcher's co-star Jon Cryer came in third on the list ($21 million), followed by Ray Romano ($16 million) and "NCIS" star Mark Harmon ($15 million).