Sofia Vergara Sizzles In A Snakeskin Dress Days After Her Infamous Wardrobe Malfunction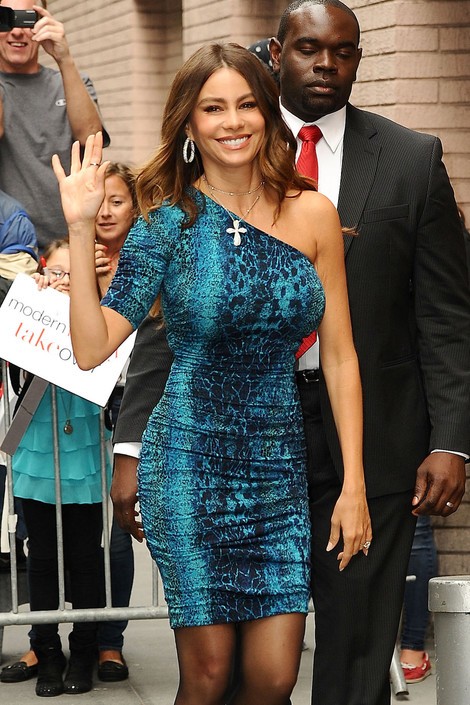 We spotted Sofia Vergara on her way into Katie Couric's new talk show "Katie" in New York City today. The "Modern Family" star looked sexy in a blue, off-the-shoulder snakeskin-printed dress. She wore her giant engagement ring, hooped earrings and a cross necklace.
On Sunday, the actress experienced a wardrobe malfunction when the back of her sequined dress split apart just 20 minutes before she was due on stage at the Emmy Awards. No one would have known about it if Sofia hadn't posted the evidence on Twitter.
Her series won Outstanding Comedy Series, while co-stars Eric Stonestreet and Julie Bowen also took home awards at the primetime event.
Earlier this year, the cast won a hefty raise after renegotiating their contracts. The actors are now earning $170,000 per episode. Ed O'Neill pockets a little more than the rest of the cast.
See more photos of Sofia...