Sofia Vergara Shows Off Natural Blonde Hair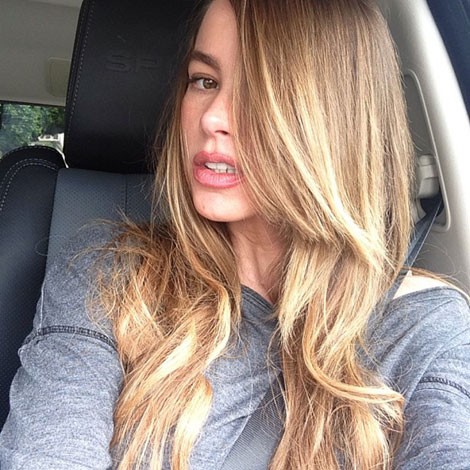 Sofia Vergara has finally shown us her natural blonde hair after years of being a brunette beauty.
Sofia uploaded a self-shot photo in a car (we're sure she wasn't driving at the time) with dirty blonde hair and the message "Blond ambitions!! Gracias to the amazing Kelly Klain Im ready for summer!"
Sofia revealed in an interview with Self magazine in 2010 that she dyed her hair dark because casting directors were having difficulty matching her Columbian accent and personality with her light hair. "I'm a natural blonde, but when I started acting, I would go to auditions, and they didn't know where to put me because I was voluptuous and had the accent -- but I had blonde hair.
"The moment I dyed my hair dark, it was, 'Oh, she's the hot Latin girl.' I loved it. Being brunette toned me down a bit."
Do you prefer blonde or brunette Sofia?