Sofia Vergara Shows Off Her Sexy Curves In A Little Black Cut-Out Dress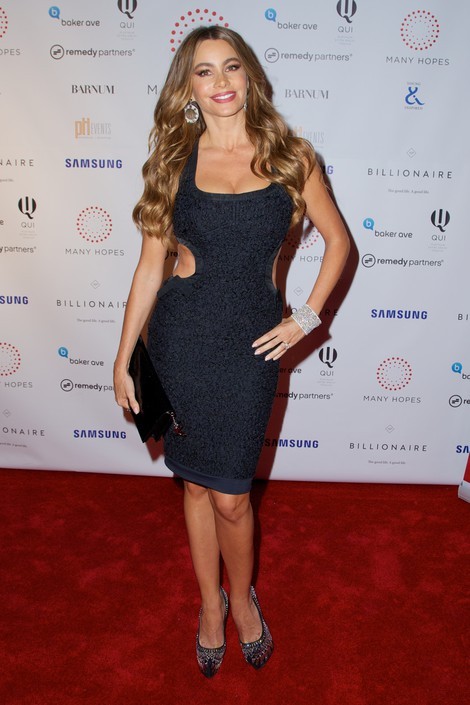 A few days after posting a photo of herself lounging by the pool in a thong, Sofia Vergara stepped out in a little black dress for a charity event in New York City.
The Columbian actress looked stunning in the cut-out dress paired with sexy Louboutins.
The "Modern Family" star was in town for the Discover Many Hopes event, which builds homes for children in Kenya.
Earlier this month she unveiled two wax figures at Madame Tussauds in Times Square in New York City. But there was a little drama prior to the reveal - one curvy mannequin's dress busted open at the seams. Vergara sewed the dress back together herself.
Vergara stars in "The Smurfs 2" later this summer and "Machete Kills," which hits theaters in September.