Sofia Vergara Shows Off Her Sexy Curves And Says 'There's Nothing Slutty About A Dental-Floss Bikini' In The April Esquire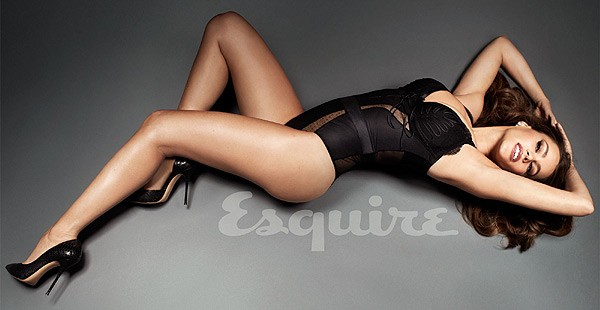 Sofia Vergara leaves little to the imagination in the April issue of Esquire magazine. In addition to showing off her sexy curves in several revealing outfits, the sexy Modern Family star dishes on her cooking skills (she has none), dressing sexy, and 'dental-floss' bikinis.

In an interview with Esquire's Cal Fussman, Sofia reveals that every Latin woman is "supposed to look as beautiful as possible" all the time.

"Look, if you're sexy, if you like dressing sexy, you're not doing anything more than feeling beautiful," she says. "A Latina just wants to walk into a place and feel great. Somebody is going to turn around and look. So a Latina better find a guy who understands that, even appreciates it, because it's a compliment."

Sofia also discusses the first time she encountered "American" bathing suits.

"I was like, What is that? It's like a diaper. It's terrible. Who can look good in that? When I moved to the United States, I used to have bathing suits brought up from Colombia."

"There's nothing slutty about a dental-floss bikini," she adds. "You don't even think about it. The first bathing suit your mother buys you [in Colombia] is in the shape of a triangle.

And Sofia would know, her first television job often required her to wear tiny swimsuits - she got her start co-hosting "Fuera de Serie", a travel series on Spanish-language TV network Univision, in 1995. The show's title translates to "Out Of This World" - just like Sofia!


The April issue of Esquire Magazine is on newsstands everywhere March 27th. Check out more pics of Sofia and read her full interview over at Esquire.com!