Sofia Vergara Sets Off Engagement Rumors After Wearing Huge Diamond Ring In Mexico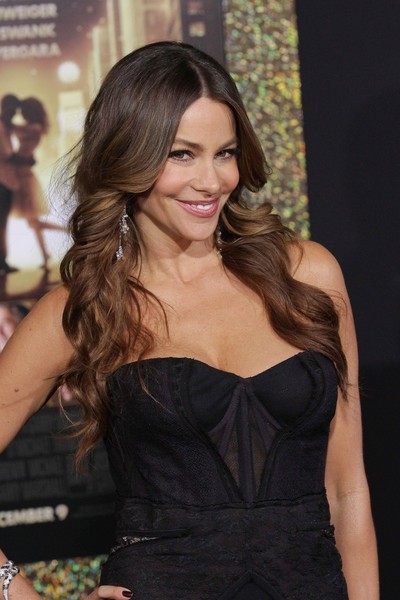 Modern Family star Sofia Vergara had a special reason to celebrate her 40th birthday on Tuesday - she got engaged. Maybe.

The sexy star's boyfriend, Nick Loeb, proposed to the star on Monday night, according to MSN's Wonderwall blog, while the couple are in Mexico celebrating her birthday.

Sofia was spotted in pal Fernando Fiore's Twitter photo wearing a huge rock on her left-hand ring finger; and the photo immediately set off rumors that the couple had gotten engaged earlier in the evening.

Sofia can be seen in the image (above) wearing a large diamond on her finger while holding a glass of wine.

But according to People magazine's Spanish affiliate, an "unnamed" Mexican representative for the star says the couple haven't taken the next step in their relationship.

"As of today, Sofia is not engaged," he told Peopleenespanol.com.
A separate source tells Celebuzz that the couple did get engaged, and gives even more details.
A source close to the actress told the site, "He popped the question while at the Mayan archeological ruins of Chichen Itza with the entire birthday entourage."

"Following yesterday's proposal, the couple returned back to Rosewood Mayakoba where they celebrated with family and friends, including Modern Family cast mates Jesse Tyler Ferguson, Julie Bowen and Sarah Hyland."
Sofia and Nick started dating in 2010 and briefly split this past May before getting back together again early last month.

Loeb would become Vergara's second husband should the rumors turn out to be true. She has a son, 20-year-old Manolo, with first husband Joe Gonzalez.
So there you have it, Sofia Vergara might be engaged.