Sofia Vergara Says Her Boobs Aren't Her Only Great Asset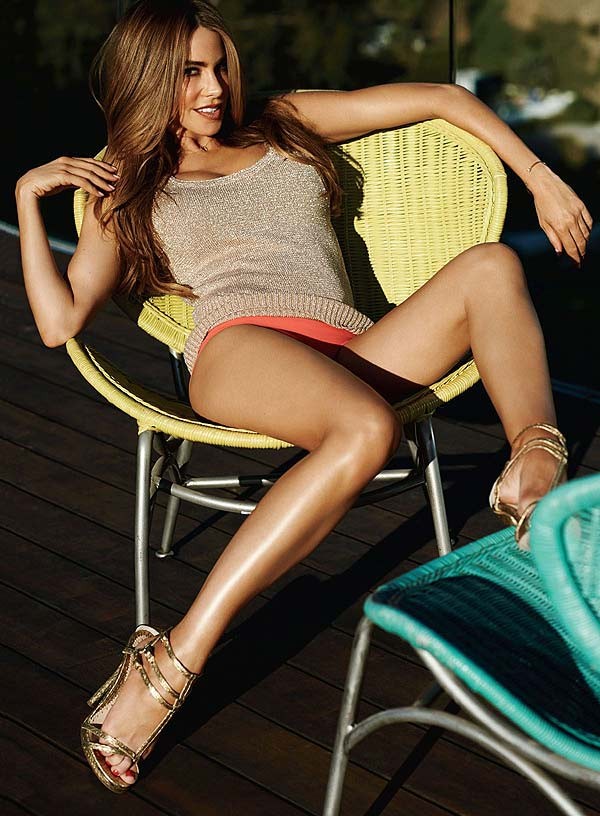 Sofia Vergara sizzles in the May 2014 issue of Women's Health magazine.

The Modern Family star, 41, addressed her sexy body in the issue, trying to shift some of the attention she gets from her front to her back.

"I'll tell you something," she says. "I've always been known for my boobs, but it pisses me off, because I do also have a great ass!"

While the rest of us think Sofia would be sexy all the time, she says she has to get her day going before she starts to feel it.

"Some people say, 'I feel the most sexy when I just wake up.' But I feel the most sexy after I have showered, blow-dried my hair, and [put on] full make-up," she reveals. "I'm Latin, and in our culture, we dress to pick up guys, or for our boyfriends or husbands, rather than for other girls."

Another time she didn't feel so hot was while filming a threesome scene with Sharon Stone and John Turturro for her new film Fading Gigolo, which hit theaters in limited release on April 18.

"At the beginning, I was a little nervous because...I've never done anything like this, not in real life or on camera. So it was a little nerve-racking," she told CBS News earlier this week.

"When I arrived on the set, Sharon was very supportive," Sofia says. "She was very nice. She told me, 'Just follow me, I've done this many times, it's going to be fine, just relax.'"

Vergara plays a woman who hires John Turturro's gigolo character for sex, and when asked about her own thoughts on paying for it, she told E! News that she sees nothing wrong with it.

"Fortunately, I've never fell into that point of having to pay for sex, but I don't wanna judge anyone and after seeing the movie, it's true, some people are lonely and I think life is short and you should do whatever you need to do to make yourself happy and enjoy your life," she shares. "And if you can afford it, why not?"

Check out Sofia's full interview in the May issue of Women's Health.