Sofia Vergara Reveals A Pregnant Belly On 'Modern Family' Set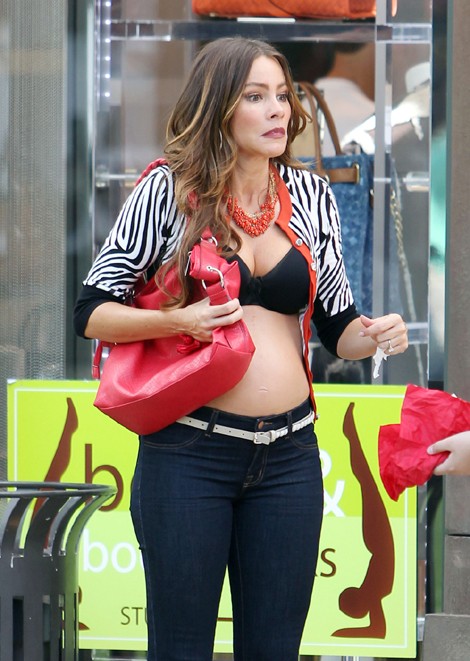 Did you ever wonder what Sofia Vergara would look like pregnant? Well, now you know! The actress, 40, showed off a prosthetic pregnant stomach on the set of "Modern Family" today.
Vergara's character Gloria insists on keeping her sexy wardrobe despite being pregnant, while her on-screen son Manny appears to cover a wardrobe malfunction.
The "Modern Family" cast recently reached a deal to end a legal dispute over their contracts. They renegotiated fresh agreements with increased salaries. Season four kicks off next month.
See more photos of a "pregnant" Sofia...