Sofia Vergara On Her Bra Size: 'Nobody With Real Boobs Has These Measurements'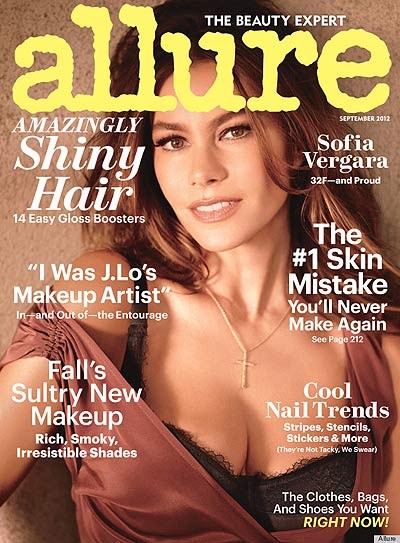 Sofia Vergara shared a few of the secrets about her sexy curves in the September issue of Allure magazine -- namely the size of her breasts and the fact that she really hates getting below her ideal weight of 130 pounds.

The Modern Family star, who recently received a substantial pay raise, revealed that she wears a size 32F or 34DD bra.

"Nobody with real boobs usually has those measurements," she says

Sofia also talks about her backside and how its affected by her weight if she gets below her "ideal" target of 130 pounds.

"My ass gets smaller, and my boobs get smaller," she says. "I don't mind when the boobs get smaller. I don't like when the ass gets smaller. In Latin America, if you don't have a big ass, you're nothing."

And, believe it or not, the star is actually a natural blonde.

"If you see me without mascara, my eyelashes are completely blonde, I'm very, very fair-skinned," she says.

"I mean, this is completely blonde [points below her belt], It's really weird. So now it matches a little more," she adds.

Check out more of Sofia and read her full interview at Allure.com or pick up the September issue, on newsstands everywhere August 21.