Sofia Vergara: 'My Boobs Are A 32F, Not Everything Looks Good On Me'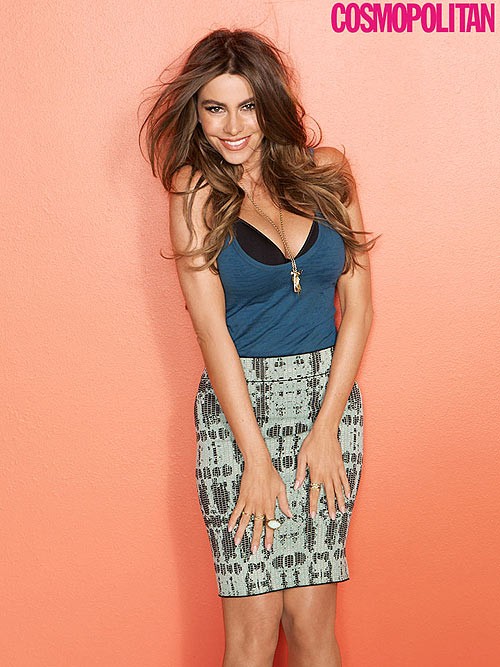 Modern Family star Sofia Vergara shows her sexy curves in the June issue of Cosmopolitan magazine.

The sexy Colombian opened up about her future wedding to fiance Nick Loeb, how she spices things up in the bedroom and where she sees herself in five years.

The 40-year-old actress hints that her wedding to Loeb will be a small affair, unlike her engagement to Loeb.

"He was already married with a big wedding and I was already married with a big wedding, so we're going to do something but not right now," she tells Cosmo.

"When he proposed, it was my birthday, and I'd flown more than 100 family and friends to Mexico for six days of partying. It took me forever to arrange the logistics! If I had known I was going to get engaged, I don't do this stupid birthday!"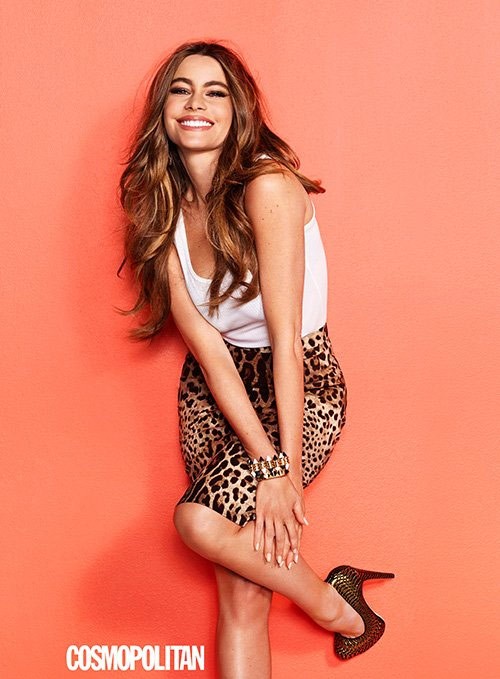 Sofia says she's freer to exhibit some of her sex appeal in the bedroom now that she and Nick are living together  -- something she never did while raising son Manolo, 20, as a single mom.

"No one can be a sex kitten every day, and anyone who tells you that is lying. But I do wear negligees and Japanese silk robes," she reveals. "For a long time, I lived alone with my son and only saw my boyfriends in a hotel. So at home, I slept in old t-shirts.
"When I moved in with Nick that I couldn't do that. Now, I only keep nice pajamas around, because whatever is there, I'm going to wear."
But not everything looks good on her.
"I have learned that not everything looks good on me because of my boobs," she adds. "Magazines will say, 'She is wearing the same shape again.' I'm like, 'yes! So what? My boobs are real. They're a 32F. I can't wear something backless, because what holds them up?'"

Sofia stars in the upcoming Machete sequel, Machete Kills, and says that she'd love to be doing more movies once "Modern Family" comes to an end.
"I've never had a plan for anything," she says of her future. "I know I'm not going to get any more shows like 'Modern Family.' If it ends in five years, it would be great to do movies and focus on things like my Kmart line. Maybe have a kid. But I am going to be working my whole life.

"I love making money. I really love it!"

Check out more of Sofia in the June Cosmopolitan and at Cosmo.com.