Sofia Vergara Goes Apartment Hunting In Sexy Knee-High Boots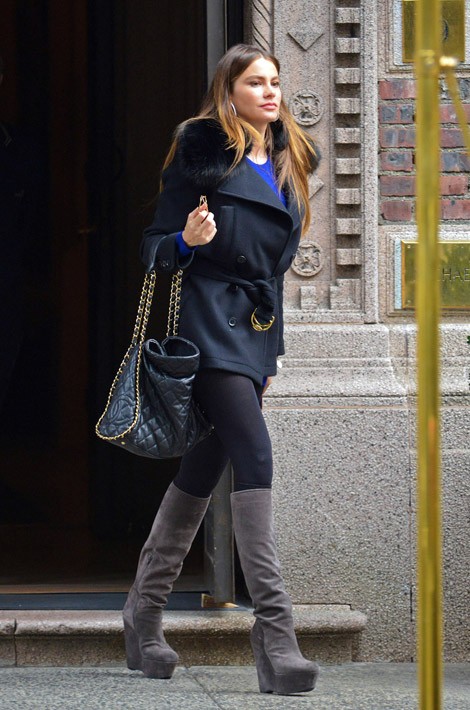 We spotted Sofia Vergara and her fiance Nick Loeb looking at properties with a realtor in New York City over the weekend. The couple visited apartments in the West Village and Midtown neighborhoods.
Sofia looked every bit the celebrity in sexy knee-high suede boots, black leggings, a bright blue sweater and fur-trimmed coat.
The actress got engaged over the summer while celebrating her 40th birthday in Mexico with over 100 family members and friends.
Sofia has a 20-year-old son and is open to starting a family with her fiance.
See more photos of Sofia and Nick in NYC...