Sofia Coppola Working On Burglar Bunch Movie?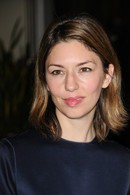 Director Sofia Coppola is reportedly planning to make a movie about the young burglars who raided the Hollywood homes of Paris Hilton, Lindsay Lohan and Orlando Bloom.

The group, known as the Hollywood Bling Ring, was believed to be responsible for a string of celebrity break-ins in 2008 and 2009, allegedly stealing designer clothing, jewelry and cash from victims including actress Rachel Bilson and reality TV star Audrina Patridge.

Five people were arrested and charged on felony first degree residential burglary counts last year and now the Lost in Translation auteur is working on a movie based on the story, according to TMZ.com.

The website reports Nick Prugo - the man alleged to be the gang's ringleader - has been approached to be a consultant.