'So You Think You Can Dance' Host Cat Deeley Secretly Weds Patrick Kielty In Rome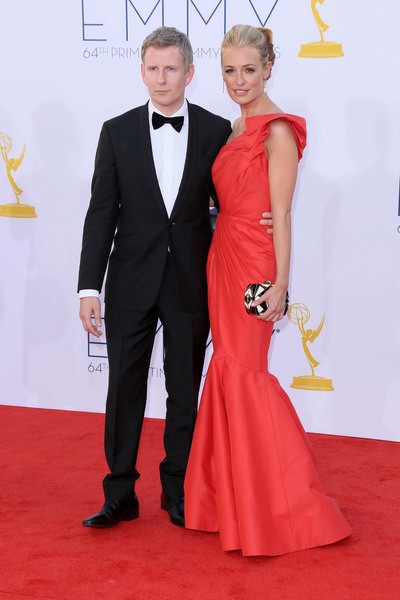 So You Think You Can Dance hostess Cat Deeley got married over the weekend, secretly marrying fiance Patrick Kielty at St Isidore's College Church in Rome on Saturday.

The couple — nicknamed PatCat — gave their families very short notice of their impending nuptials, and only 60 guests attended their wedding, according to Britain's The Sun.

"Cat was stunning, she looked absolutely beautiful, and the reception afterwards was pretty quiet too by normal standards," a frend tells The Sun. "The wedding plans were top secret. Friends of Paddy and Cat only found out in the last few days."

"And then they lived..... Happily ever after. ..| cx" she wrote to caption a blurry photo she posted to her Instagram page.

The two were spotted wearing what appeared to be engagement rings back in August; however no offical announcement was ever made and Kielty denied stories of their engagement.

The low-profile couple has kept their personal life away from the media, finally going public with their relationship in February after rumors that the two close friends had gotten romantic.

According to Britain's Daily Mail, the two hosted the British talent reality series Fame Academy in 2002 and 2003. The short-lived show's premise was similar to that of American Idol.

Late last year Patrick told friends that he was planning on marrying in 2012.

"I think that might be my New Year's resolution... to get married," he said.