'So You Think You Can Dance' Alum Lauren Gottlieb Heads to Bollywood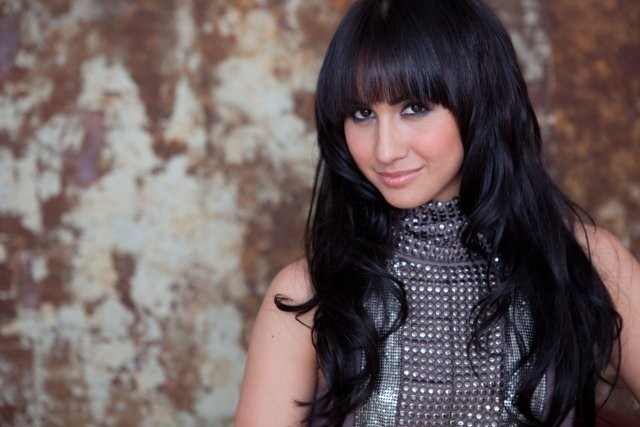 "It's the craziest thing," said So You Think You Can Dance alum Lauren Gottlieb of landing the lead role in the Bollywood dance film ABCD. Rather than go through a lengthy audition process, she was surprised to find an email via her website from the movie's director, who was a fan of her work and wanted her for his project. "He had watched me when I was on So You Think You Can Dance, back when I was competing on it, and he was telling people, 'One day I'm going to bring her to India,'" she explained. "I just couldn't believe it."
Taking on a starring role in a foreign film was a totally new experience for Lauren, who has also appeared on FOX's flash-mob series Mobbed (including in the episode which featured Punchline's Steve Soboslai). "I've been making this transition from dance into acting; it was my first feature film [and] I was so excited," she said. "I was jumping into a completely different culture. I had to learn a different language, I had to dance a different style, it was all so foreign. The fun didn't start coming until I could understand what I was saying and know what I was doing!"
Lauren rose to the challenge and now she's thrilled that audiences worldwide will get to be entertained by the results. "I'm really excited for this film and I'm hoping that it comes out in enough theaters over here in the States," she continued, adding that she believes there will be at least a limited theatrical release in the US. "I think everyone would really enjoy it. There's something different about it. It has its own storyline, its own thing. With the culture that's a part of it, it just brings this other cultural vibe to it, which would be so cool for people to get a chance to see."
The film is the next step in an entertainment career that has been her goal from a very young age. "I just had this deep down feeling that this was what I was gonna do for the rest of my life," she explained. "I had no Plan B and I never have. In all honesty, this is what I wanted."
Her career - which has also included working with the likes of Tom Cruise, Katie Holmes and Tobey Maguire - eventually led her to competing on the third season of So You Think You Can Dance, during which she placed in the Top 6. Lauren added that she doesn't worry about struggling with a 'reality show' stigma from her time on the series. "I think the evolution of SYTYCD has been great and it's done great things for a number of us," she explained. "I think SYTYCD produces some of the most talented people that I've ever seen. Everybody has gone off to do their own different things, and I think talent has spoken for itself. We're kind of not looked at as reality stars."
Having been on television and in film, Lauren is excited to see what lies ahead, and is open to any opportunity that may come her way. "When I look back at what I've accomplished in my short time being in Los Angeles, I guess I had this plan all along," she said. "I just knew that I wanted to fulfill everything that I dreamed of when I was a little kid: to dance for artists, be on movies, be on TV. I pretty much did everything that I had ever wanted and I've just let myself flow into whatever's happening."
As for what she might do next, "I have no idea and that's the most exciting thing!"
You can view the trailer for Lauren's new film ABCD (Any Body Can Dance) below and keep up with her on Twitter (@LaurenGottlieb).
For more from Brittany Frederick, visit my official website and follow me on Twitter (@tvbrittanyf).
(c)2013 Brittany Frederick. Appears at Starpulse with permission. All rights reserved. No reproduction permitted.