'So You Think You Can Dance' 2014 Episode 4 Recap: Hotlanta
The So You Think You Can Dance 2014 secret phrase had to be Dragon House dance group. We met the founding member of it, and a few others in the crew. Additionally, the show mentioned formers members who competed on previous seasons of So You Think You Can Dance. It even seemed like So You Think You Can Dance season 11 kept one performers outrageous tantrum just to continue to promote Dragon House dance group. Through it, Cranking, the dance battles' crews of the week, and the auditions, the episode highlighted some of the cultural magic of Atlanta, especially with the art of dancing.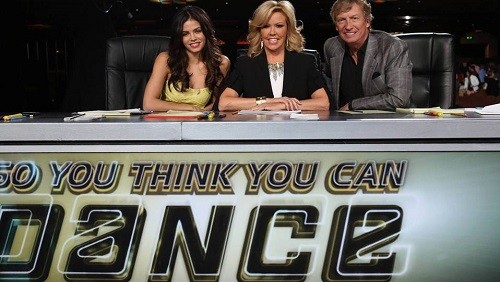 The final two days of auditions began with Lil Buck joining Nigel Lythgoe and Mary Murphy in Atlanta, Georgia.
Day 9: Atlanta
Mariah Reives
 The jazz dancer Mariah quickly impressed the judges with her "massive vocabulary" of dance. Lil Buck even said he was so mesmerized by her dancing that he didn't want to blink. She got a standing ovation and a ticket.
Erik "Silky" Moore
Silky immediately caught the judges, viewers, and audiences' attention with his larger than life personality.  He did a free-style hip hop, popping and locking number. Surprisingly, Silky was actually as entertaining on the dance floor as he was just speaking to the judges.  The judges liked him, so he got a ticket.
Kelly MacCoy
Kelly shares that her mother and father are both in show business, which may contribute to her theatrical facial expressions. During her jazz number, she shows great strength in her dance movements, but both Nigel and Mary said she needed to tone down her facial movements a bit.  She proves herself to them enough to get a ticket.
Christopher "Mr. Strange" Griffin
Christopher reveals that he's the founding member of the Dragon House dance group, which has been the beginning platform for several of So You Think You Can Dance's past contestants, including Cyrus. He does a hip-hop popping and locking dance.  Of course with his whole crew behind him, he gets a ticket.
Conrad Dechabert
Conrad auditioned last season but the judges said his dancing was too feminine. This year he came back to prove to them he could be a strong masculine dancer. He did a contemporary dance that Mary called "animalistic. Lil Buck thought the performance was amazing. He gets a ticket.
Taveous "Dynamic" Woods
Dynamic was inspired to audition by his best friend Fik-Shun. By impressing the judges with his crazy dance movements, Dynamic tries to shine without his friend.  Lil Buck criticizes his gliding, but all the judges agreed that Dynamic has something special. They send him and his "pocket full of skills" to choreography.
Branden "Sideshow" Feimster
Sideshow is part of the Dragon House crew. He enters the stage already pretty aggressive. So Nigel and he already don't mesh well, but when Nigel criticizes his style of dancing, things almost get nuclear.  There is no surprised when Sideshow is sent straight home.
Choreography
Dynamic messes up the choreography, which ends his run on So You Think You Can Dance season 11. But seven others from choreography make it to Los Angeles.