'So You Think You Can Dance' 2014 Episode 3 Recap: The Funky Ballerina
This episode of So You Think You Can Dance season 11, unlike last week, contained more filler scenes than actual contestants' showcasing ones. There was a fun, but completely unnecessary, performance by a 9 year old, sob stories, and montages galore. Through all the filler, a few dancers got to shine. Some of whom could win So You Think You Can Dance 2014.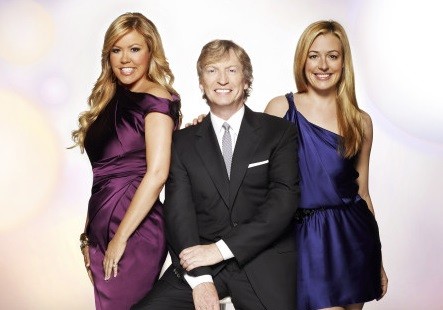 Day 6: Los Angeles
The LA auditions continues with Mary Murphy, Nigel Lythgoe, and Christina Applegate on the judging panel.
Alla Kocherga & Serge Onik
Serge and Alla start the night with a ballroom piece. Serge reminisces on getting cut right before the top 20 on So You Think You Can Dance season 10. He and Alla both shine and receive tickets to the next round.  
Timothy Joseph
Timothy, a B-boy dancer, does lots of acrobatics and freestyle in his dance number. He kind of tosses his body around during his performance. Mary calls him "fearless," but she says he needs an artistic nature to his dancing. The other judges seem to agree about this statement, and he's off to choreography. However, he hurts himself during his piece and now must decide to continue on or go home.
Casey Askew
Casey gives an emotionally filled contemporary dance. Everyone seems captivated by his movement, so he gets a ticket even before his song stops.
Jourdan Epstein
Jourdan talks about her brother's past drug problems, which he's currently working to overcome. Her contemporary dance is inspired by his struggle. The performance highlights her impeccable strength and control as a dancer, especially with her legs. The judges and audience are riveted by everything she does. Mary even says she's someone she's been looking for, for a while. She gets a ticket.