'So You Think You Can Dance' 2014 Episode 2 Recap: The Puppet and Fik-Shun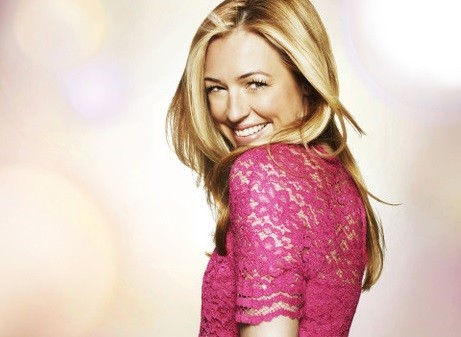 So You Think You Can Dance season 11 started night two of auditions with less gimmicks and backstory, and more raw talent. During the performances, you were either overwhelmed by the beautiful technique of the performers, or you were clapping and dancing along. This episode of So You Think You Can Dance 2014 really ramped up anticipation for the live shows.  
Day 4: Chicago
Joffrey Ballet dancer Fabrice Calmels joins judges Mary Murphy and Nigel Lythgoe for this round of Chicago auditions.
Paul "the Puppet" Brushaber
The episode starts by introducing fans to a different style of dancing: puppetry inspired popping and locking.  Paul mesmerizes fans the moment he begins. Mary is so impressed by Paul that she "wants to live in his world." Nigel, however, believes he should go to choreography. Fabrice and Mary's votes outnumber Nigel's objections; the Puppet gets his ticket.
Emily James
Emily tried out for So You Think You Can Dance's 8th and 9th season. However, she stopped dancing for a year to pursue a college degree. Her contemporary number quickly wins over the panel. Fabrice calls her "perfectly gifted" and Mary says that she should follow her heart, because she belongs with dancing.  Emily continues on with a ticket to LA.
Franchesca Bass
Franchesca suffers from alopecia. She decided to base an alien dance routine on her look. Franchesca's routine ranks as one of the best of the night and hypnotizes the judges with her "animalistic" movement. Franchesca's unique and skilled piece scores her a ticket.
Jenna Scaccia
Jenna trains with the Joffrey Ballet, which means of course she recognizes Fabrice. Before her performance, the show really plays up her maybe crush on him. Luckily the awkwardness stops when Jenna makes Fabrice proud with her performance. Her "effortless" movements win her a ticket.
James Thomas
To the squeamish, James' performance may be a little too much to take. He moves pieces of his body, especially his arms, around in ways that seem unnatural. James wants his dance moves to make you "ill." He fascinates the judges, so he gets sent to choreography.
Choreography
At choreography, James doesn't want to hold his partner back so he drops out. 10 from it make it to LA.