So Easy A Caveman Can Do It (Links & Stuff)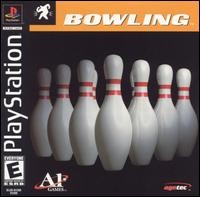 Check out some of the best links and viral videos found around the web today. And be sure to visit our
On the Web
section where we're constantly adding interesting links all the time.
YOU can even add links to stuff you find out there now, like interesting articles, cool YouTube videos, strange news, interesting photo galleries, and, well, just about anything!
LeAnn Rimes: Is She Just a Beard For Gay Hubby?
- The Post Chronicle
Lisa Rinna is desperate
- Pop on the Pop
Greatest prank on a friend ever.
- YouTube
"I'm not a huge fan of marriage. It puts too much pressure on the relationship. Whoever is going to be the father of my children, I'll probably not inevitably marry - but that's not on the cards anytime soon." Actress
Mischa Barton
isn't ready to settle down just yet.
Eliza's Maxim Photo Shoot:


Obama's 'Special Olympics' Gaffe on 'The Tonight Show with Jay Leno'
- Defamer
Rihanna & Wifebeater made sex tapes?
- Hollywood Crap
Aww, how cute! Their first fight!
- Celebitchy
"I spend two minutes on my makeup in the morning. It's a miracle I get it right."
Helena Christensen
doesn't like to waste time in front of the mirror.
Round two starts Monday!
"The Imperial March" played on a HDD.
- geekologie
Fred Durst says stuff about Britney Spea-- holy crap he got old
- Superficial
80s crushes: where are they now?
- Asylum.com
X-rated movie veteran
Ron Jeremy
stars in a new porn parody of beloved U.S. sitcom
Three's Company
. "Not Three's Company XXX" is the latest parody DVD released by LFP Video.
Who knew there was a comedian worse than Dane Cook?


Six evil henchmen who sucked at their jobs
- Cracked
What poor economy? Mariah Carey makes an offer on the world's most expensive manion
- Hollywire
Reminder: This is why you're fat
- TIWYF
"I'm quite a solitary person. I do my job and what I have to do - lots of meeting and greeting. But it doesn't come naturally." Actress
Helen Mirren
finds it difficult to make friends.

Like what you see? There's lots more of this stuff in Starpulse's
On the Web page!
And don't forget to bookmark the
On the Web
page and check back often for some of the hottest, funniest, interestingest and craziest stuff on the web!
What do you think of these links? Interesting? Funny? Sexy? Stupid? Post your comments below or head over to our On the Web section to submit stuff that you've found and want to share!
Click the pics for gallery & larger images