Snubbed: 10 Classic Music Videos That Didn't Win An MTV Video Music Award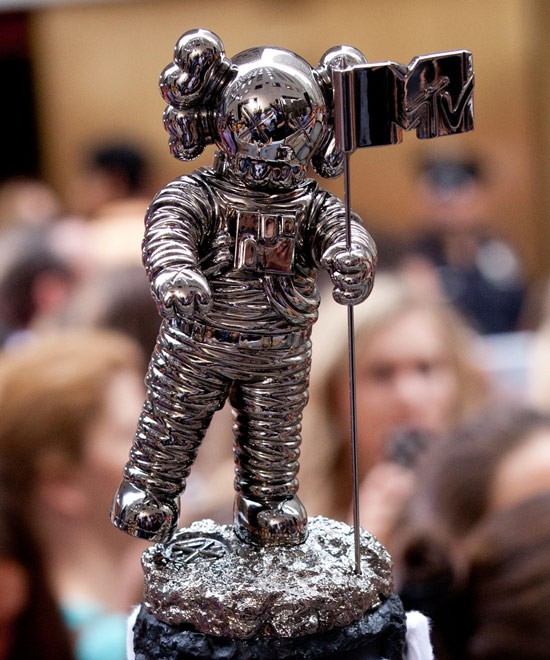 The 2014 Video Music Awards are airing this Sunday, August 24, at 9 PM on MTV.  This year's nominees for Video of the Year are Iggy Azalea's "Clueless" homage, Pharrell's ode to positivity, Miley's naked swinging escapade, Sia's 11-year old dancing avatar, and Beyoncé and Jay-Z's black-and-white beach romp.  Which one will take home the Moonman, and which four will join the company of these ten classic clips that did not take home music television's highest honor?
In 1999, MTV placed the King of Pop's epic horror movie homage number one on its list of the 100 greatest music videos of all time, but at the inaugural VMA's, he was bested by The Cars' King Kong homage, "You Might Think."  Ric Ocasek and co. are still well-regarded ("You Might Think" was 25th on MTV's 1999 rankings), but they did not shape the medium in quite the same way that MJ did.
Perhaps the greatest collaboration ever featured in a music video, this collision of the rock and hip-hop worlds could not even garner a Video of the Year nomination, instead settling for a couple of nods (but no wins) in the now-defunct categories Best Overall Performance in a Video and Best Stage Performance in a Video.
3. Nirvana – "Smells Like Teen Spirit"
Nirvana's pep rally of ennui may have been the most defining clip of the nineties (and certainly the most defining clip of the grunge era), but it lost out to a band that was very much a product of the eighties (van Halen, with "Right Now"), though Kurt, Dave, and Krist did manage to snag Best New Artist and Best Alternative Video. 
Before he directed acclaimed films like "Being John Malkovich" and "Her," Spike Jonze was directing acclaimed music videos, like the Beasties' pastiche of seventies cop shows.  While Aerosmith did not have the same level of cinematic clout behind the camera, they did have it in front of the camera thanks to Alicia Silverstone, whose presence in "Cryin'" helped the Boston boys beat out the Beastie Boys. 
Throughout the years, the VMA's have relegated many of the more unusual (read: more interesting, and also, better) clips to the now-extinct Breakthrough Video category.  1999 was one of those years when the Breakthrough winner should have also taken home Video of the Year, thanks to this guerilla-style Spike Jonze-directed clip with a performance outside a movie theater by the fictional Torrance Community Dance Group.