Snowmont Music Festival Cancelled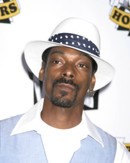 A Vermont festival featuring Snoop Dogg and The Flaming Lips has been scrapped due to "unforeseen circumstances".

The SnowMont Music Festival, which was scheduled for the Killington Resort from March 30 to April 1, will no longer be taking place.

Insiders claim poor ticket sales eventually forced promoters to pull the plug on the event.

A post on the festival's official Facebook.com page reads: "We are true music fans, just like you, and we are burdened by the cancellation of our event. We hope you can respect the level of consideration that went into making this decision.

"Ticket holders can expect a full refund... SnowMont organizers would like to thank all ticket holders in advance for their patience and understanding throughout the refund process and apologize for any inconvenience this cancellation may have caused them."

Undeterred by the cancellation, Snoop Dogg is still heading for Vermont at the end of the month - he will now play two shows on March 31 at a venue called The Pickle Barrel.