Snow White Face-Off: Kristen Stewart Vs. Lily Collins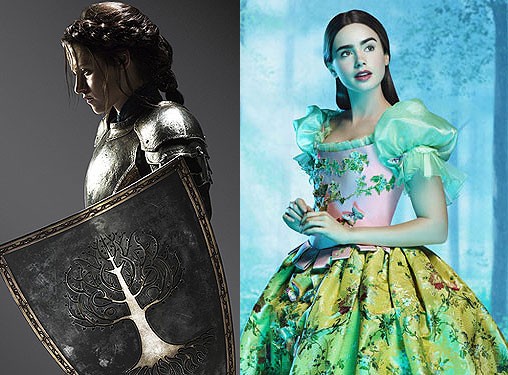 Mirror, Mirror on the wall, who's the fairest of them all? We'll find out in 2012, as two Snow White films will be headed to theaters in two very different styles.
Lily Collins will play Snow White in what is currently titled The Brothers Grimm: Snow White. She will be opposite Julia Roberts, who will play the Evil Queen. The movie is due out in March of 2012.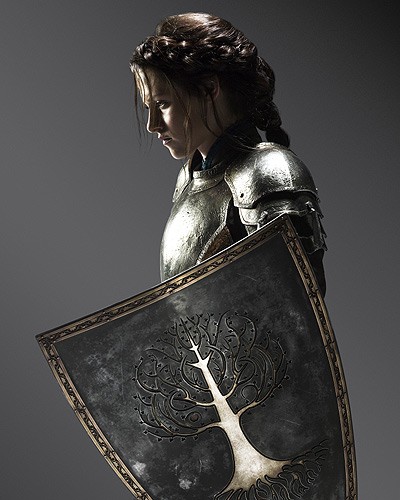 However, Collins will have company. For whatever reason (and despite a lack of Snow White since a cameo in 2007's Enchanted), there will be two feature films on the classic tale.
Kristen Stewart will star as a Snow White ready for combat, if her photo in full armor is anything to go by. She'll star in Snow White and the Huntsman opposite Charlize Theron, who will play her version of the Evil Queen. The movie will also star Chris Hemsworth as the Huntsman.
So, which film looks better? Which Snow White do you prefer? Which Evil Queen is better? Let us know in the comments.