Snow Storm Freezes Filming Of 'Gossip Girl'

Production on hit TV series Gossip Girl and Philip Seymour Hoffman's new movie A Late Quartet was halted on Thursday, after a massive snow storm struck New York City.

The wintry blast began on Wednesday afternoon, and, by Thursday, 15 inches of snow had been dumped on the city, closing local airports and production on TV and film projects.

According to The Hollywood Reporter, New York-based crime drama Law and Order: SVU was also affected - bosses issued a last-minute production change on Wednesday night, moving an outdoor shooting location inside.

The production also provided courtesy "snow rooms" last night for crew members who have to travel long distance to work.

Spokesman Sharon Pannozzo , "If they were on the streets today with all the snow banks, we'd never be able to get the trucks parked."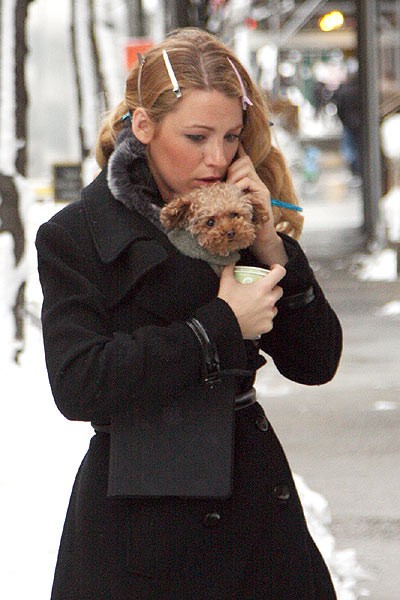 Click for more Blake Lively pictures: