Snoop Lion Opens Up About Pimp Past, Says It Was Never About The Money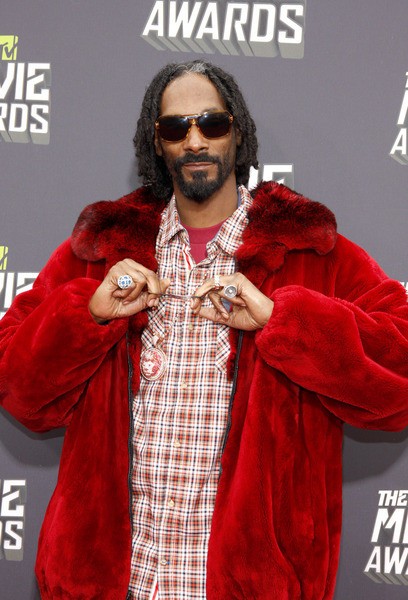 When he hit the road for the Playboy Tour a decade ago, Snoop Lion (formerly known as Snoop Dogg) was actually a pimp.  The rapper admits he was a hooker's boss for high-profile athletes in 2003 and put his marriage in jeopardy as a result.
He recently told the latest issue of Rolling Stone:  "I put an organization together... I had a bus follow me with 10 b**ches on it. I could fire a b**ch, f**k a b**ch, get a new ho. It was my program. City to city, t**ty to t**ty, hotel room to hotel room, athlete to athlete, entertainer to entertainer.
 
"If I'm in a city where the Denver Broncos or the (Denver) Nuggets play, I get a couple of they (sic) players to come hang out, pick and choose, and whichever one you like comes with a number. A lot of athletes bought p**sy from me."
But Snoop says he was fair with the ladies - the whole operation, including the escorts, all earned a lot of money.
He added, "I'd act like I'd take the money from the b**ch, but I'd let her have it. It was never about the money; it was about the fascination of being a pimp... As a kid, I dreamed of being a pimp; I dreamed of having cars and clothes and b**ches to match."
Meanwhile, his wife Shante Broadus had to deal with his profession and "had to take a backseat to this s**t."
 
"I love her to this day because she coulda shook out on a n**ga, but she stayed in my corner. So when I decided to let it go, she was still there," he admitted.
Last year, Snoop became "born again" and converted to the Rastafari movement, switching his focus to reggae and changing his name to Snoop Lion.