'Snoop Dogg's Father Hood' Is Worth Watching Despite Scripted Moments

"
Snoop Dogg's Father Hood
," airing on the E! Channel, is a reality show that gives viewers a glimpse into a day in the life of
Snoop Dogg
and his family. If you are tuning in hoping to see him getting arrested, smoking blunts, and chasing women, you may be disappointed to find a family man who's family, despite his claims, is not unlike the Huxtables from
The Cosby Show
.
At the start of one episode, Cori, Snoop's 8-year-old daughter, informs Snoop's wife Shante, that their 13-year-old son, Corde', was planning on going to a party with girls without telling his parents where he was going. Snoop immediately called her a snitch, and likened her, quite accurately, to Dee from the 1970's sitcom, "
What's Happening!!
," who was always saying, "Oooooh, I'm telling momma!"
While Snoop's wife didn't argue with his assessment, she also saw this as an opportune time for Snoop to have a talk with his son about girls. The talk was brief and more like a buddy than a dad in its nature: Snoop just said he should have told him ahead of time and he would have tried to work something out for him, and he softened the blow of not letting him go to the party by inviting him to the photo shoot of his new video.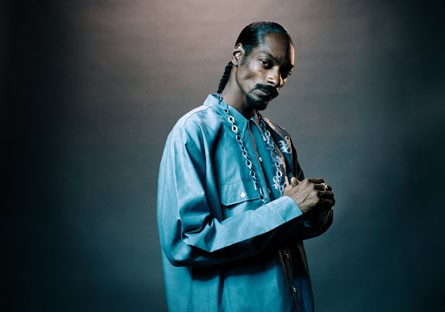 The new video was for Snoop's new single, a funky, soul song called "Sexual Seduction." However, I learned from watching this episode that the unedited version is a far more graphic title: "Sexual Explosion." Indeed, the video is an explosion of hot looking women and an explosion of a number of goofy 1970's garbs worn by Snoop. Corde' did get to ogle some women, but unfortunately for him, he also had to endure life lessons in a nearby trailer from 67-year-old, alcoholic Uncle Junebug, who used to babysit a young Snoop Dogg. The tips did not seem too helpful, in that they mostly included music and dances he would use some 40-odd years ago.
But earlier, outside of the trailer, he dictated the three attributes he looks for in a prospective lady friend: 1. Personality 2. Shape 3. Junk in the trunk. Now, 2 and 3 could probably be lumped into one category, but one always has to have three areas to have any kind of credibility, and he was probably making it up as a he went, so we'll let Uncle Junebug slide.
Snoop interrupts Junebug's session and actually gives Corde' a heart-felt man-to-man talk. However, I'm not sure what he meant exactly when he said that some day he'd slide his son a box of "those thangs that killed
John Wayne
." I know he meant condoms, but I don't remember condoms getting the best of John Wayne, and if they did, God bless him because he was 72-years-old. Well, it rhymed, and it was funny, so what the hell.
(Editor's note: John Wayne's five-pack-a-day cigarette habit led to lung cancer, and Wayne died in 1979 from stomach cancer.)
Although sometimes moments come off scripted, even by reality show standards, viewers will be surprised and maybe even a little moved when they watch Snoop interact with his wife and kids. Yes it's worth watching, but Snoop has always been funny off the cuff and has been since he first came on the scene in the early 1990s. The show could certainly have given us more hilarious moments from a man who walks around being funny most of the day, and the program could benefit from some less staged, more real moments, and that is, as he once said, "Realer than "Real Deal"
Holyfield
."
Have you seen the show? Post a comment below!
-
Snoop Dogg photo gallery
Story by
Matthew Swanson
Starpulse contributing writer