Snoop Dogg Wrote Gun Song In Response To School Shootings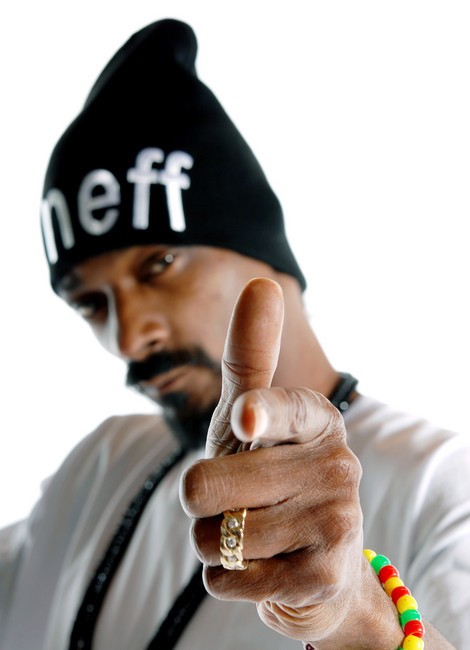 Rapper Snoop Dogg wrote his new single "No Guns Allowed" in a bid to stop school shootings.

The "Drop It Like It's Hot" hitmaker gave up keeping weapons in his house after a run-in with police, and he wants other Americans to re-think their desire to own firearms.

Speaking to liberal talk show host Piers Morgan, he says, "(There were) certain scenarios in my life where I had guns in my life, and I ran into a situation with the law where they (the authorities) came through my house and took all of the guns out of my house and put my family through a whole lot of unnecessary abuse and what not.

"And I just felt like I had got to the point in my career and my life where I didn't need guns in my life, because I didn't project that energy. I felt like I was positive and peaceful."

The rapper wrote his new track in response to gun rampages in the U.S., and he hopes the lyrics will make a difference.

He adds, "I kept hearing about all these school shootings and these people getting guns in their hands... and just going on a rampage... It really touched me and affected me... I wanted to say something and I wanted to make some music to try to help the next person that was thinking about loading to a gun, going to a school and shooting, maybe helping him put that gun down and think about what he was doing or what she was doing before they did that."

However, Snoop Dogg does not want U.S. lawmakers to ban firearms completely, explaining, "I don't think we should get rid of guns. We just need to get them out of the wrong hands... Because you see the results when they're in the wrong hands, tragedies, kids losing their lives, people unexpectedly being shot upon.

"I mean, this is horrific, man. So we have to try to figure out how to control it... It is a time for change. Some of these laws that were written in the 1800s need to be tweaked for the 2000s... I can go get a gun right now, just like that. It shouldn't be that easy."

Debate over whether America's gun laws should be tightened has been a hot topic since the Sandy Hook school massacre in December, when 20 young children and six adults were gunned down in Newtown, Connecticut.