Snoop Dogg Would Love To Show His Children 'The Right Way' To Smoke Marijuana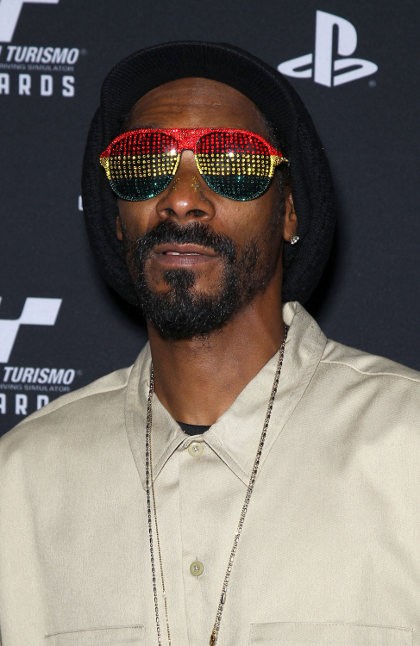 Snoop Dogg has vowed to teach his children the right way to smoke marijuana if they take an interest in pot.

The "Gin & Juice" hit-maker, who now goes by the name Snoop Lion, has always been an advocate of the medicinal effects of weed, previously confessing he once smoked up to 80 blunts a day.

The 41 year old has recently cut back as part of his spiritual rebirth, but he isn't opposed to letting his kids with wife Shante Broadus, Corde, Cordell, and Cori, experiment with pot - as long as he can show them how to properly consume it.

He tells GQ magazine, "It's not that I would ever push weed on our kids. But if they wanted to, I would love to show them how, the right way, so that way they won't get nothing put in their s**t or overdose or trying some s**t that ain't clean."
Also, Snoop recently cheered up a group of homeless men by buying them lunch and giving them a bag of marijuana.
He tells the magazine, "These guys were asking me for food the other day, so I bought them lunch... Then the one guy goes, 'I smell that Snoop Dogg (weed) on you. I partake in all things Snoop Dogg.' And I go, 'Well, it's Snoop Lion now,' and I went to my car and I had some weed, so I said, 'There you go, you go enjoy that.' And he looked at it and said, 'I knew I smelled that Snoop on you.' And I was like, 'You guys have to share that.'"

The star, real name Calvin Broadus, Jr., isn't the only celebrity determined to personally introduce his offspring to marijuana - rapper Wiz Khalifa, who is expecting a child with model Amber Rose, has also promised to educate his son on how to smoke pot.

He told E! News, "Of course, I'm not going to be smoking right there over the baby, because smoke in general and being high is not good for a kid. None of that. But definitely he's going to know what it is - and he'll know the difference between being a child and not being able to use it and being an adult and knowing how to use it."