Snoop Dogg To Be Honored At BMI Urban Awards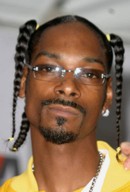 Rapper Snoop Dogg will be honored at the BMI Urban Awards later this month.

The Gin and Juice hit-maker will be bestowed with the BMI Icon title previously awarded to James Brown, George Clinton, Willie Nelson and Al Green.

The event honors urban songwriters who have "a unique and indelible influence on generations of music makers" and belong to Broadcast Music, Inc., - a performance rights organization which represents more than 475,000 songwriters, composers and publishers.

Snoop Dogg will pick up his accolade at a ceremony at the Pantages Theatre in Los Angeles, California on August 26th.