Snooki To Debut HSN Fashion & Accessory Line Live On November 10th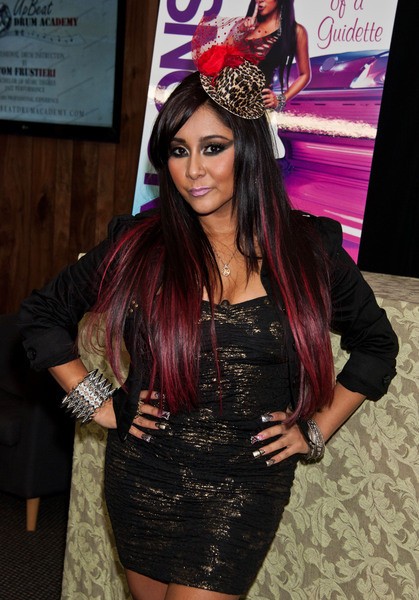 Nicole "Snooki" Polizzi is getting ready to expand her "Jersey Shore" empire! Partnering up with mega in-home shopping giant HSN, Snooki is now walking into celebrity fashion gold  with the launch of a signature perfume called "Snooki by Nicole Polizzi" and the debut of her new line that includes slippers, handbags, sunglasses and even a version of her beloved stuffed Crocodilly!
"I can't wait to appear on HSN and Snookifiy it! You will be able to buy my signature fragrance, slippers, sunglasses and you can even get your own Crocodilly!" reveals Nicole. "They will make great gifts and I know the two hour event will be so much fun... be sure you tune in!"
The line will showcase various styles of sunglasses ranging from $20 to $30, handbags from $34.99 to $69, Crocodilly from $19.90 to $34.90 and finally "Sneaker" slippers at $29.
So, listen to Snooki, mark your calendars, and tune into HSN for this 2-hour primetime event, "A Very Snooki Holiday Gift Special" on November 10th from 8-10PM EST.
Here is a Starpulse sneak peak of two items from her line!