Snooki Says She Looks 'Healthy,' Not Emaciated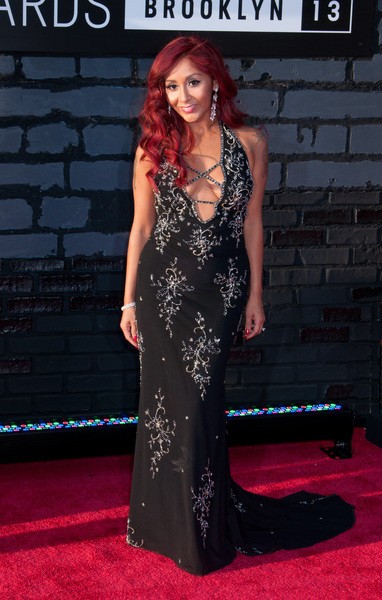 Snooki weighs just 96 pounds, but she's claims she's the healthiest she's ever been and isn't sick.
The reality star has been criticized for her weight loss, and she recently told In Touch: "People are jerks. I don't look emaciated; I look healthy!"
The former "Jersey Shore" star credits her new look to rigorous workouts at the gym with the help of a personal trainer. But she says she still has some work to do.
"My arms still jiggle when I wave!" she explained. "I'm 4-foot-9, which is the size of a third-grader, so weighing 96 pounds is normal for me."
After such a drastic weight lost (at one point she weighed 146 pounds), some accused her of having an eating disorder. Battling the haters, she posted a photo of herself on Instagram showing off a toned bicep.
She captioned the pic: "Too skinny' my a--. #FIT."
Snooki and her boyfriend Jionni LaValle have a one-year-old son named Lorenzo. The reality star will appear in the upcoming 17th season of "Dancing With The Stars."