Snooki Puts Unborn Baby First, Avoids Alcohol & People Who Drink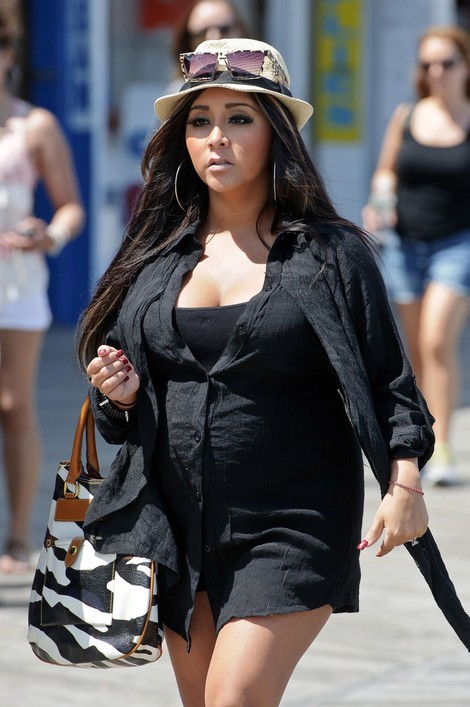 Pregnancy is changing Nicole "Snooki" Polizzi's life.  The "Jersey Shore" party girl has turned her life around since finding out she's expecting - that includes giving up alcohol and avoiding people who imbibe too much because it's too tempting.
Appearing on "Good Morning America," the reality star explained, "Obviously, no drinking, none whatsoever. I'm scared to even have caffeine. My friends were like, 'You can have a glass of wine' and I'm like no, I refuse. I'm going to be that person who has a glass of wine and [the baby] comes out with three legs.

She added, "I just don't like to be around people who drink because then I'll be like, 'Cool, I miss it.'"
But the drama isn't out of Snooki's life just yet.  Over the weekend some old naked shots of the star were leaked online. Her publicist confirmed the photos were indeed Snooki. She is completely naked and also in an untied robe.
One thing is for sure, when her son is old enough to use Google, he will find out some interesting things about his mamma!