Snooki Not Staying With 'Jersey Shore' Castmembers This Summer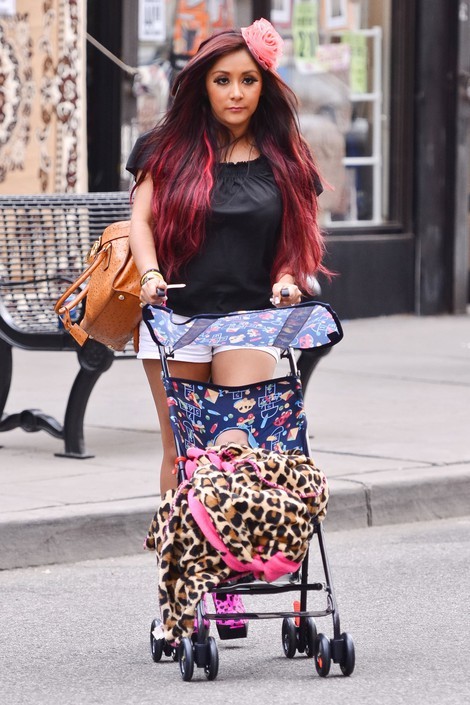 Nicole "Snooki" Polizzi will not be staying with her Jersey Shore castmates this summer. TMZ is reporting that the mommy-to-be has evicted herself from the house and will be staying somewhere nearby. A source told the website that the reality star feels that it's not worth it to be around boozy, loud roommates while pregnant.
Which I think is only right, but more changes? I'm curious to see how MTV is going to spin this one. Our favorite guidos and guidettes have really grown up, and after this season I think that the fist pumping may officially be brought to an end or we may have an entirely new cast for the next.
Especially with Mike "The Situation" Sorrentino's sobriety and the little Snickster's pregnancy. Can you imagine Mike getting into fights over his 12 steps and Snooki popping out pickles, totally different show?
Word around the rumor mill is that a couple new cast members will be brought into the fold though, but will they be able to fill the shoes of The Situation and Snooki?