Snooki: 'My Boobs Are Disgusting'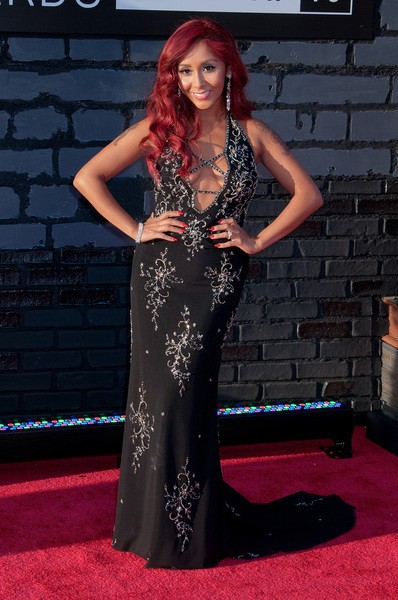 Snooki wants a boob job. The former Jersey Shore star thinks her breasts have started "hanging" since she gave birth to her 12-month-old son Lorenzo with fiancé Jionni LaValle so she is now considering getting her boobs surgically enhanced so she can feel better about her "disgusting" chest.

Speaking on talk show Bethenny, the pint-sized star, real name Nicole Polizzi, said: "My boobs are disgusting. My boobs are hanging, my boobs got so big. You can't see now because I have a bra - I have a Victoria's Secret Wonder Bra on - but when I don't, they just sag and it's like skin, so I am thinking of getting a boob job, maybe."

Snooki, who is currently competing on Dancing with the Stars, is planning on tying the knot with Jionni next year and once she and her man are married she intends to have another child.

25-year-old said: "We are probably getting married next year, so right after that we are going to have a baby. I want four babies. I want to be the mom in the grocery store, like, 'Shut up, get over here.' I like being crazy. I want to be embarrassed by my kids in public, so it's not me anymore, it's my kids!"