Snooki Is Having A Boy, 'Hoped' For A Girl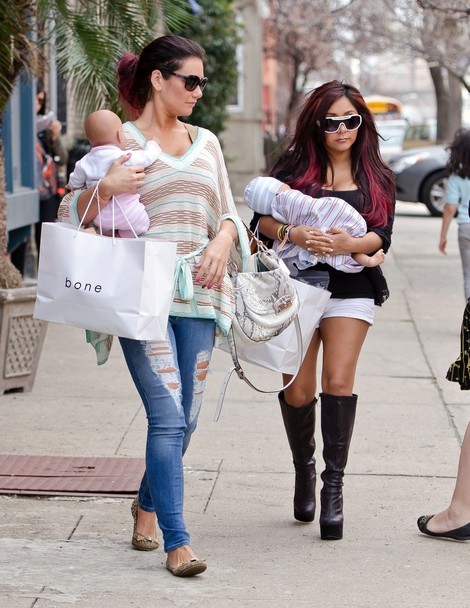 Snooki has revealed to In Touch Magazine that she's expecting a boy! The Jersey Shore star revealed in March that she's engaged and expecting, but didn't want to reveal the gender of the child until now.
Amusingly, pal J-Woww correctly guessed the gender of her future child. "I'm hoping it's a girl. [J-Woww] feels it's a boy; usually she's right. But I feel like it's going to be a girl, because I just want a girl. I'm hoping," she told MTV News a few weeks ago.
J-Woww added that she had a pretty good shot at guessing, anyway. "50/50 chance. I jinxed it, 'cause I said 'Because you think it's a girl, it's going to be a boy.' Let's just hope it's a girl so if it's a boy, it's like, 'Cool, you wanted me to be a girl. Is that why you dressed me in pink and leopard all the time?' "
"As long as it's healthy, I'm fine. So if you're a boy, I'll still love you, obviously," Snooki said. Right now, the frontrunners for a name are Lorenzo or Jionni Jr.