Snooki Claus Is Coming To Tan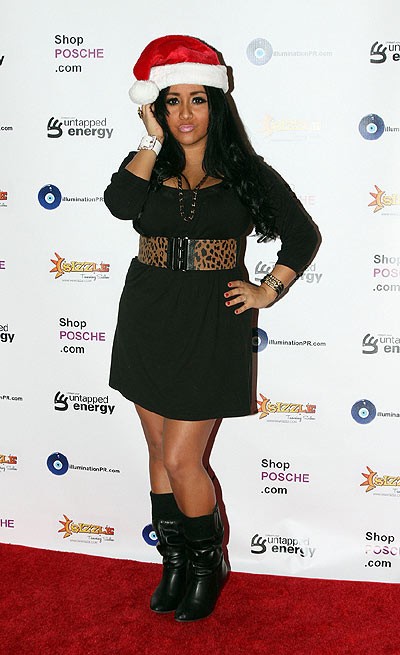 Snooki wore a Santa hat and guzzled some white wine at Sizzle Tans in New Jersey on Friday night.

The Jersey Shore star was the featured guest at the Totowa, New Jersey tanning salon and was paid a whopping $11,000 according to TMZ.com.

Last week MTV announced that they'll be dropping Snooki from the roof of their corporate headquarters on New Year's Eve into the crowd below; and her Jersey Shore housemates will lead the crowd in what might end up being the world's biggest 'fist pump' ever.

Sounds like a hoot.

And did you see these pics of J-Woww looking all classy?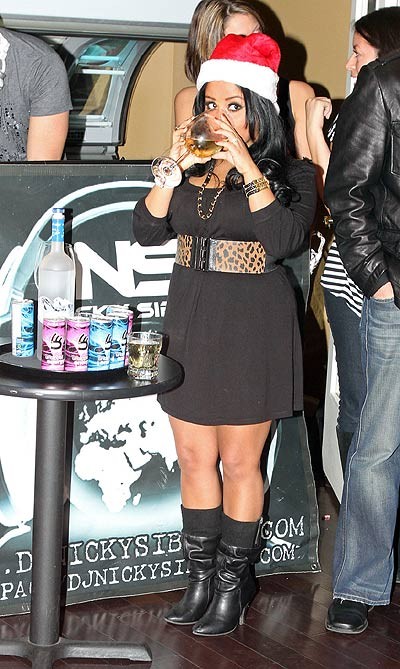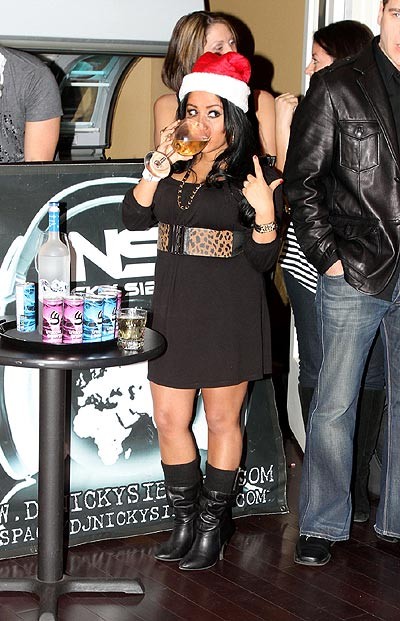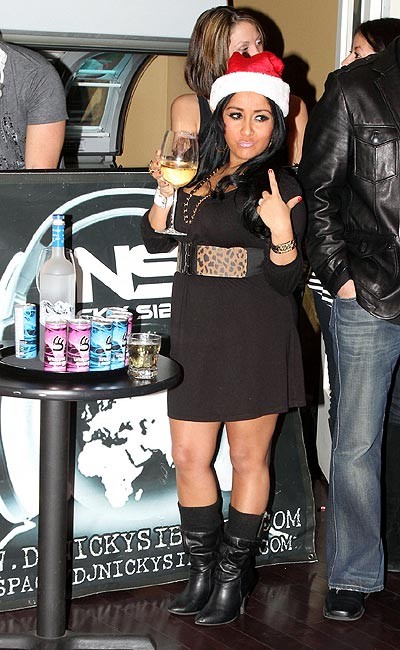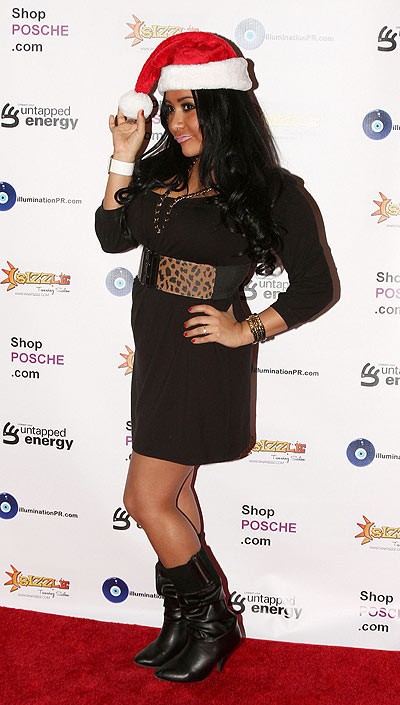 More: Celeb Photo Features | Fashion Photo Features
Click for more great Jersey Shore pictures: